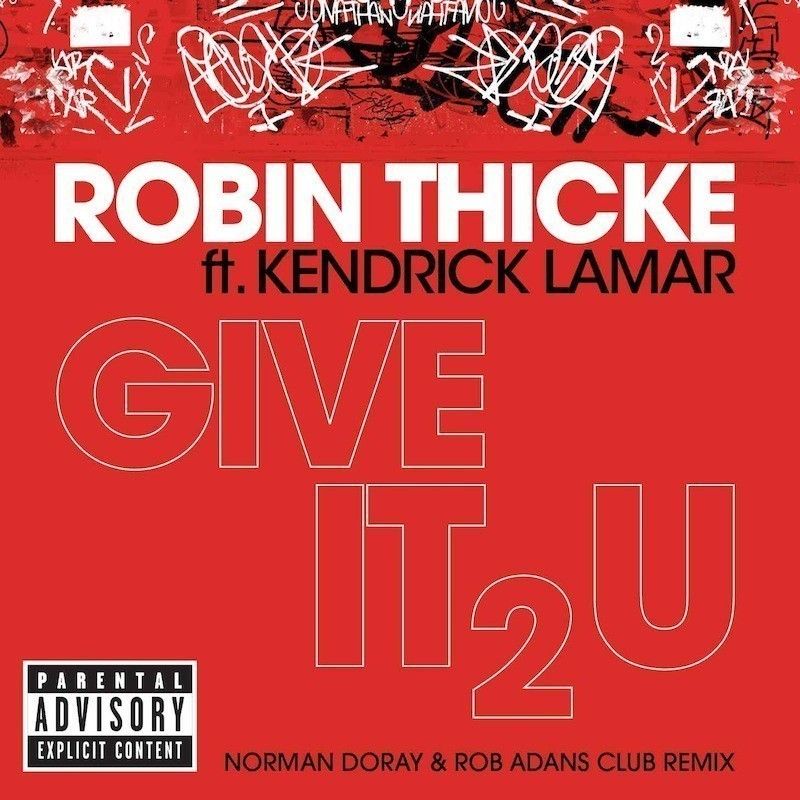 Robin Thicke – 'Give It 2 U' feat Kendrick Lamar
Norman's summer has been marked by two successful campaigns with powerhouse dance labels LE7ELS and SIZE. Norman's rambunctious "Troublemaker" [SIZE] release caught its first spin on Steve Angello's BBC R1 Essential Mix earlier this year; the hype behind it has been building ever since.
'TroubleMaker' came on the heels of "Filtré," a French-house throwback released on Avicii's imprint LE7ELS earlier in July. These back-to-back chart-toppers have been instrumental in creating a groundswell of momentum and support for Norman from dance world giants like Avicii, Steve Angello, Tiësto, David Guetta, Carl Cox, Nervo and A-Trak.
Shortly after his Troublemaker campaign, Norman announced a partnership with Interscope Management, a management subsidiary of Universal Music Group associated with Universal's Interscope Records.
Hot on the heels of his deal with Interscope Management, Norman landed the official remix to Robin Thicke's radio smash "Give It 2 U" feat. Kendrick Lamar. "Give It 2 U" follows Robin's worldwide hit single "Blurred Lines" which has sold 10MM copies to date. The Doray remix is out today on Beatport and October 22nd via iTunes.
Buy link: http://btprt.dj/17g0XEy
In addition to the impending drop of his "Give It 2 U" remix, Norman announced today that he will be launching his own record label under the moniker 'Reecords' as well as a Radio show under the same name. The first instalment of Reecord's Radio (Produced by Norman in collaboration with BANG! Productions) will drop later this month amidst a bevy of special guest appearances.
The first record on Norman's label is due to be released at the end of the fourth quarter. Bright road ahead for the French-born NY based expat; stay tuned for more music and dates to be added this year.