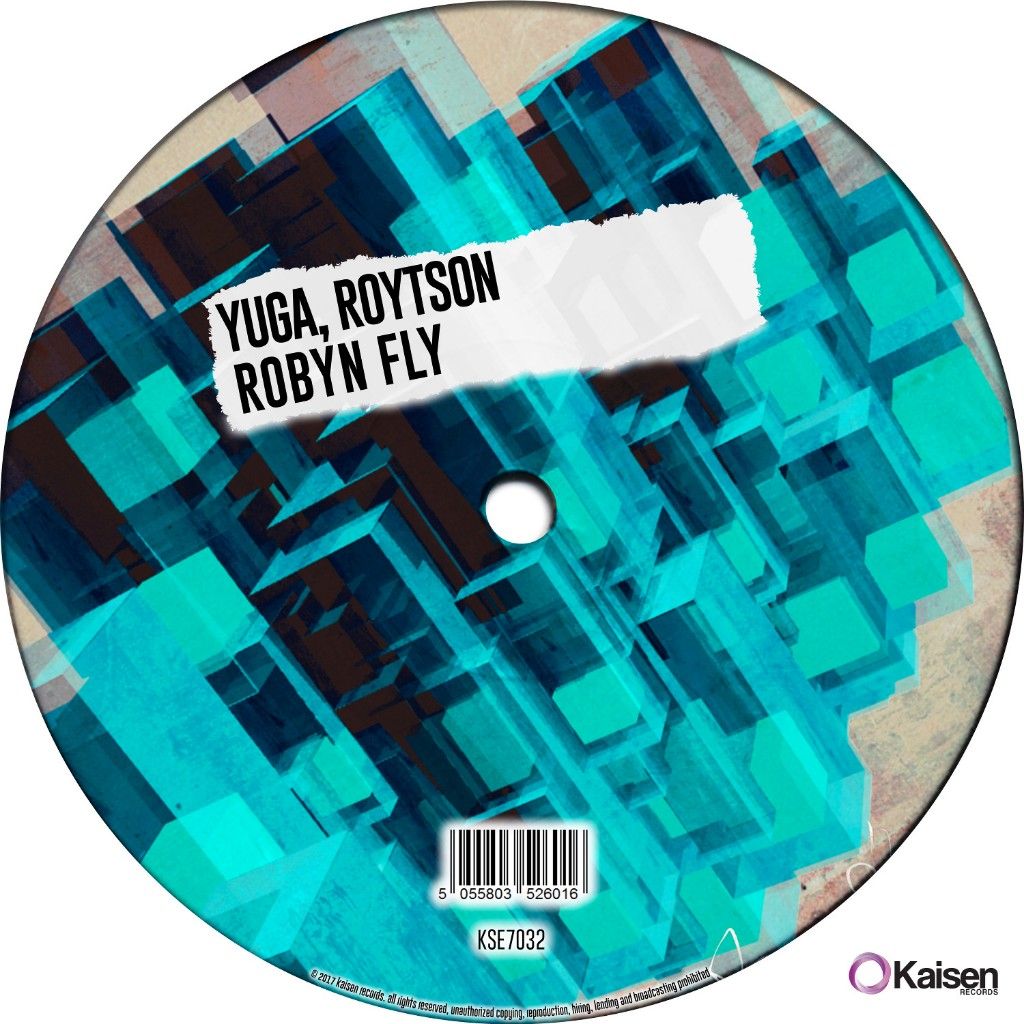 Yuga and RoyTson - Robyn Fly
Italian powerhouses Yuga and RoyTson are back, and they are setting the vibes for an exciting summer.Yuga, co-founder of Kaisen Records, is no newcomer to the House scene, reaching the Top 100 Beatport Chart more than a few times and assuredly hitting the highest throne with 'Rock The Casbah'. On the other hand, RoyTson is most certainly on the same boat, as he began relating to the most prodigious European clubs, such as Berghain, Panorama BAR, Amnesia, Space and Pacha in the early 2000s. Both Yuga and RoyTson reside in London, leading the way into the industry alongside adored record label Kaisen Records.

Yuga and RoyTson are providing the anticipation and the atmosphere for the festival season with their new venture. 'Robyn Fly' is a project that blossomed from an astounding collaboration between the pair, and it's surely going to set the clubbing mood. Kicking off with an aura of punchy drums, sizzling hi-hats and snappy claps, the production later introduces a sweep that drives it into oblivion, accompanied by 70s esque synths harmonizing with lush vocals and funky moog basslines.
'Robyn Fly' is most certainly going to bring you on a symphonic expedition that is House music – so make sure you grab your copy now!
Available on Beatport
https://www.beatport.com/release/robyn-fly/2021337

Yuga Online
http://www.facebook.com/YugaKR
http://www.twitter.com/YugaOfficial
http://www.soundcloud.com/yugaofficial
RoyTson Online
https://www.facebook.com/roytsonproject
https://twitter.com/roytsonofficial
https://soundcloud.com/roytsonofficial
https://www.instagram.com/roytsonofficial
Kaisen Records Online
http://www.kaisenrecords.com
http://www.facebook.com/kaisenrecords
http://www.twitter.com/KaisenRecords
http://www.soundcloud.com/kaisen-records