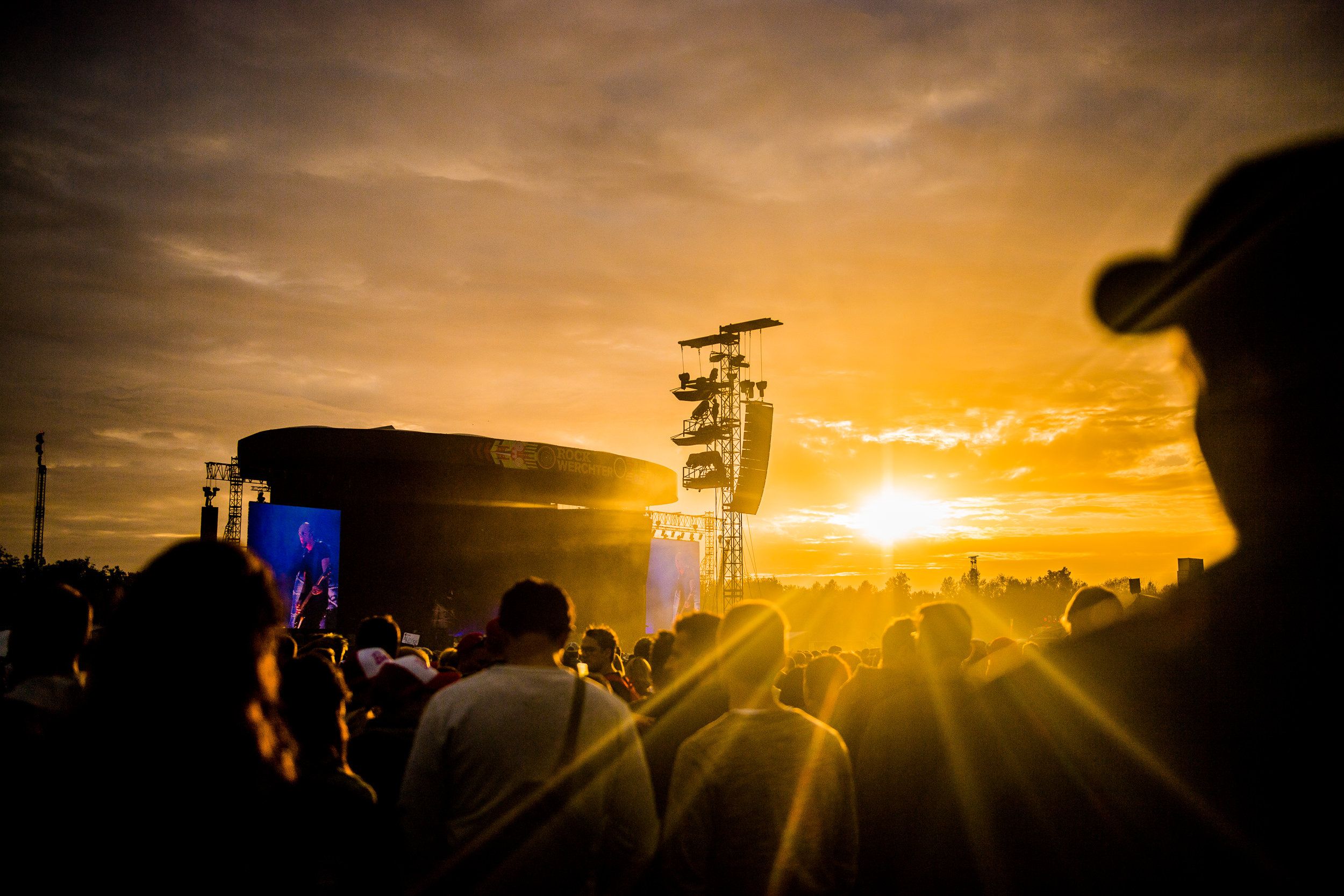 Rock Werchter 2018 Adds More Acts
One of the most revered festivals in Europe, Rock Werchter 2018 has announced another stunning wave of acts for the July weekender. Since its inception in 1975, Werchter's festival park has become a beacon for contemporary music and history-defining live performances, and 2018 promises to be yet another landmark festival experience.
Mastermind behind sensational rap classics such as 'Norf Norf' and 'Big Fish', Vince Staples will be heading to Rock Werchter, bringing his hard-hitting Long Beach flow to the Belgian stage as his performance cements his position as one of the the most exciting personalities in the game.
After releasing impeccable Billboard charting albums and soundtracking countless box office movies, surfer-turned-musician Jack Johnson is a perfect class act. Ensuring that sunshine will grace the Werchter field, the Hawaiian singer-songwriter will deliver a feelgood show set to unite festival goers in breezy singalongs.
Australian folk-pop duo Angus & Julia Stone, American electronic-rock group MGMT and British indie heartthrobs The Kooks are also set to show over the weekend to delight audiences. Armed with the catchiest yet most striking songs, their appearances will be jam-packed with definitive festival moments.
Following the release of their defiant eighth studio album 'Wrong Creatures', Black Rebel Motorcycle Club are a stellar line-up addition as their monumental catalogue of brooding rock anthems are set to reign over Rock Werchter.
Lauded by music critics on a global scale, Fever Ray also known as Karin Dreijer of Swedish electronic music duo The Knife, will provide the elite Belgian festival with a powerful injection of electronic radicalism. Slick Belgian rapper Romeo Elvis and leading French electronic producer Rone will be flying their retrospective flags as continental additions to Rock Werchter.
These impressive acts will joining the likes of Nick Cave & The Bad Seeds, Arctic Monkey, Gorillaz, Queens of The Stone Age, London Grammar, Snow Patrol, Pearl Jam, Jack White, Nine Inch Nails, David Byrne and many more!
With over 80,000 festival goers making their way through Belgium to the festival in 2017, Rock Werchter has made the pilgrimage to the hallowed Werchter fields even smoother. By including a free personal train ticket to Rock Werchter as well as bus transfers from the festival, eager fans have no excuse not to attend. This insane line-up is only a short Eurostar, Coach journey or flight away to festival paradise. More information can be found at rockwerchter.be.
Hosted in July over four sun-soaked days, decorated with three major stages, Rock Werchter promises a stellar delivery of the biggest headliners, talented singer-songwriters and the coolest beats. Showcasing the very best acts from a variety of genres, the largest summer festival in Belgium will take over Werchter from Thursday 5 July to Sunday 8 July 2018 for a world-class music experience. Rock Werchter is a multiple award-winning, international hit. Every day 88,000 festival goers found the way to the sold-out Festivalpark in Werchter in 2017.

Learn more about Rock Werchter on www.rockwerchter.be