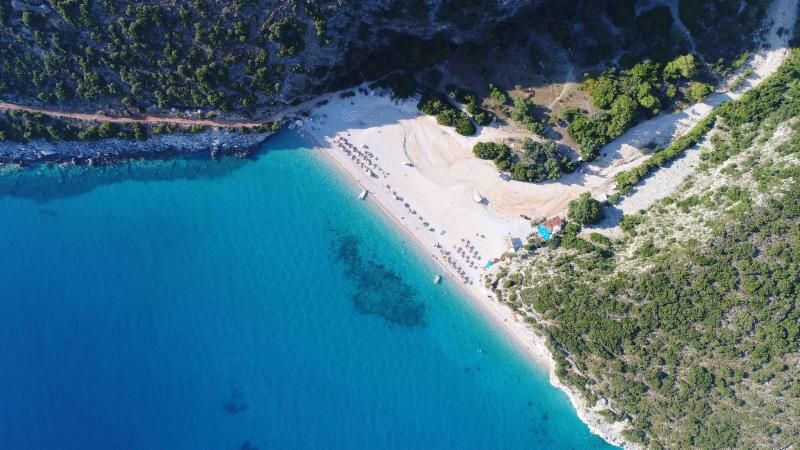 Kala reveal the first wave of acts…
Taking place at an untouched paradise on the Albanian coast, Kala reveals the first acts that will provide the soundtrack for their week-long beach event with Moodymann, Underground Resistance, Peggy Gou, Maurice Fulton, Secretsundaze, Jayda G, Mister Saturday Night and more confirmed for the unmissable debut edition on Wednesday 20th June to Wednesday 27th June 2018.
A truly unique and immersive experience, Kala sets itself apart by adopting a carefree ethos, encouraging lengthy sets and loose running order across its array of unexpected open air stages, offering guests unrestricted access to the beach caves, natural canyons and hiking trails that snake around the stunning site.
If Kala's overall feel is free of regimented structure, the musical acts have been chosen in meticulous detail. Leading festival goers on a journey of sun-scorched discovery, Moodymann, enigmatic pioneer of Detroit house, and legendary techno collective Underground Resistance bring their Depth Charge live show, alongside DJ sets from Mark Flash and DJ 3000 at the unexplored coastline.
Fresh from announcing her latest EP on Ninja Tune, Peggy Gou adds to her rapidly rising stock in 2018 with an appearance at Kala's idyllic surroundings, while Maurice Fulton and Jayda G channel Kala's taste for flair and spontaneity in revered genre-spanning sets.
Having sent their parties global in recent times, the Secretsundaze boys are rightfully considered world class tastemakers and their Sunday takeover at Kala will no doubt cement their reputation as a formidable duo. After a decade running one of New York's leading electronic music events, Mister Saturday Night will bring their much loved party ethos to Albania this summer, a perfect match for Kala's intimate, audience focused approach.
Showcasing forward-thinking sounds from across the spectrum, Ross From Friends (Live), OR:LA, The Pilotwings, and LNS will also add to the soundscape of Kala's debut, while Alfredo, Colleen 'Cosmo' Murphy and Kasra V will deliver the perfect dose of balearic sounds to soundtrack unforgettable sunsets.
Intriguingly denoted as 'beach forest residents', esteemed selectors Jan Schulte, John Gomez, Bjørn Torske, Jenifa Mayanja, Nick The Record, and Brian Not Brian have been given free reign over their own unique space and complete the first wave of acts revealed for the unmissable paradise adventure.
In addition to the stunning array of acts on show, party goers are encouraged to investigate Kala further: there are hiking trails, wellness workshops and authentic Albanian cuisine to be explored beside the crystal clear waters and shimmering sands of Kala's immersive world.
Tickets to Kala include festival access, accommodation and transfers from Corfu. All tickets available at: http://kala.al