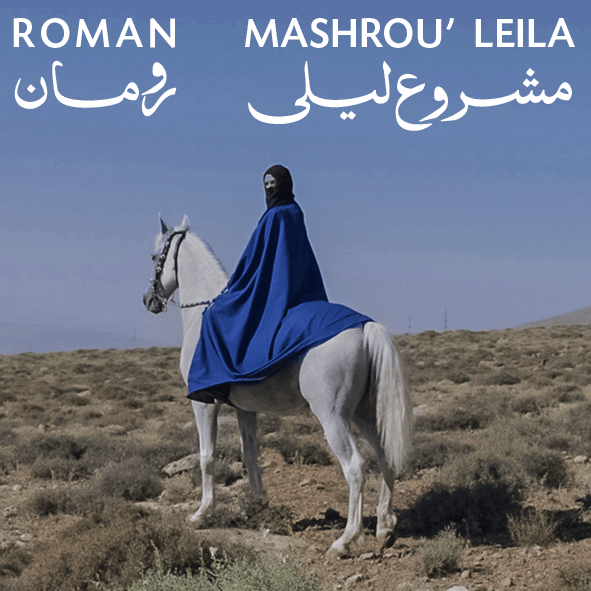 Mashrou' Leila - Roman
Mashrou' Leila's upcoming album 'Ibn El Leil' is out digitally on 21st July released on their own Shoop!Shoop! records.
Pre order the album on iTunes
Often underestimated but never defeated Mashrou' Leila return with their triumphant new single 'Roman'.
Let's start with a basic assumption: that a band based in Beirut, whose CD sleeves are a whirl of Arabic lettering, whose lyrics are written in a Lebanese dialect – that's one for the world music pile, right?

Wrong.
'Aleihum! (charge!), chants the chorus of Roman.
If there's one thing Mashrou' Leila excel at, it's confronting and dismantling assumptions. The loose collective of students who began jamming together in 2008 at the American University of Beirut has gradually focused into a an ambitious, fiercely articulate quintet: vocalist/lyricist Hamed Sinno, guitarist/multi-instrumentalist Firas Abou Fakher, violinist Haig Papazian, drummer Carl Gerges, and bassist Ibrahim Badr. And the music they make has focused, too, into a charged, atmospheric version of pop that is geographically impossible to place.

It's music that has been capturing people across the world. Arab audiences are already huge: 10000 people at shows in Egypt, 5000 in Beirut and Dubai. But word is already spreading: in December 2015 they played to a rapturous, sold-out audience in London's Barbican, and in 2016 made their first visit to the US, wowing crowds in Brooklyn, Washington and LA – crowds not just of expats but people with no Arabic background, let alone language skills.
The band were in Washington when Omar Mateen opened fire in an Orlando club, killing 49 people, and witnessed directly the virulence of anti-Muslim racism unleashed in its wake. The irony was that Sinno, who is queer, and defies Lebanese law and patrician, homophobic culture to sing more or less explicitly about queer sexuality, could be identified with either perpetrator or victims, depending on the perspective of the person looking. As he puts it: "Here you're too queer for your ethnicity, and there you're too ethnic for the queer community.
In this quest to complicate, one thing about Mashrou' Leila remains blessedly simple. On stage, they are a great live band: lithe, alluring, and just the right side of belligerent. Unsurprisingly, their authority-baiting discourse both in interview and lyrics has begun to provoke a reaction: "actual restrictions", says Fakher, "like us not being able to perform in certain places in the Arab world". But this is one assumption that's safe to hold on to: that a band this great on stage are destined for stardom, no matter what pile their CD is slipped on to.