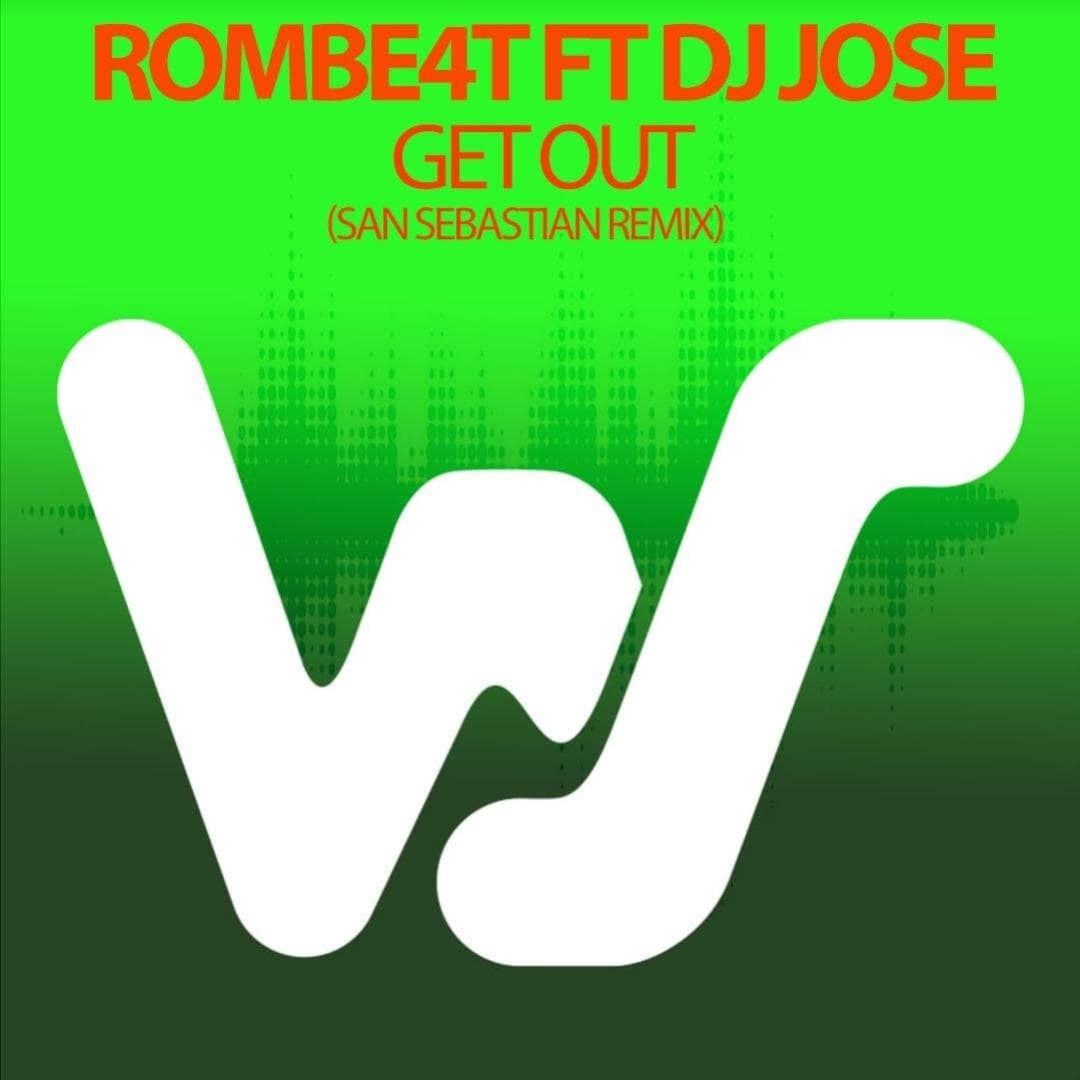 ROMBE4T & Dj Jose – Get Out (San Sebastian Mix)
Our featured single, ëGet Out' by ROMBE4T, is out now and available to stream on all major streaming platforms! The single lasts five minutes and ten seconds and sits at a steady 128bpm. The track commences with an eclectic percussive beat that is met with systematic synth swells; setting the melodic tone for the single.
A crescendo of seamlessly synchronised instrumental layers amalgamate from around the forty-five seconds mark, leading to the catchy synth hook that kicks in at the one minute mark. With multiple builds transitioning the rhythmic intensity as the track progresses, the atmospheric effects and well balanced production ensures that this single is engaging from start to finish. From the stylistic rhythmic flow of the beat, to the creative compositional arrangement, fans of ROMBE4T, as well as those who appreciate new and creative music, will definitely want to hear this single.
'It is better to regret the choices you made than the choices you did not make' – ROMBE4T
Song Writer, Remixer and Producer. Totally hooked on infectious feel good happy beats.
Too many people follow trends, when the real challenge is to create your own. Follow your own path is one of the beliefs of ROMBE4T since he first started out. ROMBE4T is described as a house music maestro since his first DJ performances and releases in the 90's , his music possess a tremendous value in terms of the history of house music. The music captures the 'old school' edge of the many soul, funk, and R&B influences that fuel his releases and performances, while also retaining the clarity of a modern production style.
Music by ROMBE4T is a masterful work that stands on its own merit. He built an impressive career and created a body of work while capturing the mood of today's generation and keeping things happy. Listening to his music is the best way to enter ROMBE4T's world, a place where life is about enjoying music with friends and the experiences it brings.
Gaining support from DJ ROOG, Kryder, Lost Frequencies, Guy Scheiman, Gary Caos, Freejak, DJ Jose, San Sebastian and Vanilla Ace to name a few. Exciting new releases and gigs near you are coming in 2020. Stay tuned.
Make sure you follow ROMBE4T on social media to keep up to date with upcoming releases and performances!
Follow ROMBE4T:
https://www.facebook.com/rombe4t/
https://www.instagram.com/rombe4t/