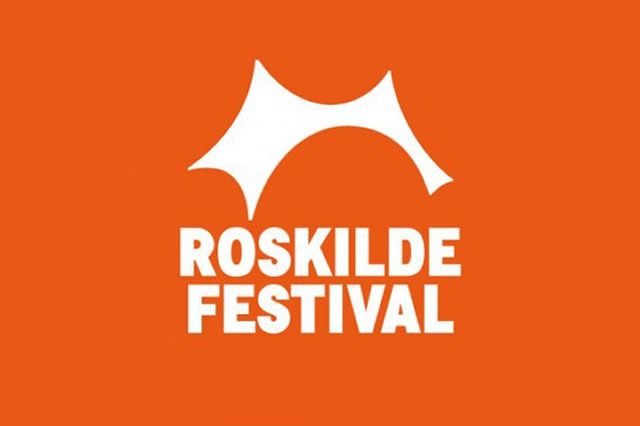 Roskilde Completes 2018 Lineup – Nick Cave, Massive Attack, Dua Lipa & More
With 60 new music additions announced today, the line-up for Northern Europe's biggest music and arts festival is now complete. 175 acts in total will play, representing more than 35 countries and a huge variety of genres that reflect the diversity of the Danish non-profit bash.
Nick Cave & The Bad Seeds, Massive Attack and popstar Dua Lipa are among the new music acts that have completed the Roskilde Festival 2018 line-up, joining Eminem, Gorillaz, Cardi B, Bruno Mars, David Byrne, Nine Inch Nails, St. Vincent and many, many more.
Today's additions also include Anderson .Paak & The Free Nationals, Charlotte Gainsbourg, Interpol, John Maus, Kali Uchis, Joey Bada$$ and The Streets frontman Mike Skinner.
From Japan to Jamaica, from Russia to Malawi, from Lebanon to New Zealand and everything in-between, artists of all sizes will play the big and the small stages. 130,000 curious festival-goers from all over the world will party together for a greater cause when they explore the diverse music and arts programme at Roskilde Festival 2018.
Iconic and award-winning headliners
Having first played Roskilde Festival in 1990, Nick Cave & The Bad Seeds are back, better and bolder than ever before. Equally influential, Massive Attack are among the most important activist acts in music today, inspiring new artists both musically and politically.
22-year-old Dua Lipa is the next big superstar in modern pop. She was 2017's most streamed female artist in the UK, ahead of the likes of Beyoncé, Rihanna and Ariana Grande. Hits such as New Rules, Be the One and IDGAF (I Don't Give a Fuck) are battle cries and appeals to be yourself and stand up for yourself.
The London-born star recently won two Brit awards (British Female Solo Act and British Breakthrough Act). She still has a strong bond with her parents' native Kosovo and is highly involved in charity work in the area, showing the way for new generations, using pop music to inspire and empower.
From screeching guitars to electronic wonders
Joining the headliners are the stars of tomorrow such as Colombian-American singer Kali Uchis, Russian electronic artist Kedr Livanskiy and UK rockers The Hunna.
The latter serve as proof that rock music is alive and well and has many faces in 2018. They will be joined by acclaimed rock acts such as Interpol, Stone Sour, Slydigs, Touché Amoré and Young Fathers who show how to cross over to other genres with a classic band setup.
The new electronic additions all reflect different ways of approaching concerts: From the darkness of Ben Frost and the intensity of John Maus to the full orchestral feel of House Gospel Choir and James Holden and the Animal Spirits. Not to forget the exotic parties delivered by India's Sandunes and Jamaica's Equiknoxx featuring Shanique Marie.
Art and activism
The arts programme at Roskilde Festival 2018 will be full of activists of all sorts. Former whistleblowerChelsea Manning and environmental activist Tuina Nikienta Olivier from Burkina Faso both invite the festival-goers to engage in conversation at the non-profit festival. An anticapitalist serpent of 25 metres will make its way through the festival site led by loud Scottish artists Zoe Walker & Neil Bromwich.
Danish charity DanChurchAid will host an inequality World Cup on a highly unfair football pitch, and German artists Paul Barsch & Tilman Hornig will have luxurious limousines cruise around the inhabitants of the festival's camping area.
Roskilde Festival's Head of Programme Anders Wahrén says:
"It's a fantastic feeling to be able to present a line-up that offers iconic additions such as Nick Cave and Massive as well as popstar Dua Lipa. Together with an arts programme that includes genre-defying highlights from Chelsea Manning to a giant anti-capitalist serpent and a highly unfair football pitch, there is so much to explore at Roskilde Festival 2018. It is exactly this sort of diversity, activism and curiosity we are looking for when putting together the programme."
Delve into the line-up on www.roskilde-festival.dk
The schedule and a handful of acts are yet to be announced. The full arts programme will be out in the spring.
Roskilde Festival 2018 lasts a full 8 days and takes place from Saturday 30 June to Saturday 7 July.
Tickets are on sale on roskilde-festival.dk.
One-day tickets for Wednesday 4 July are sold out.