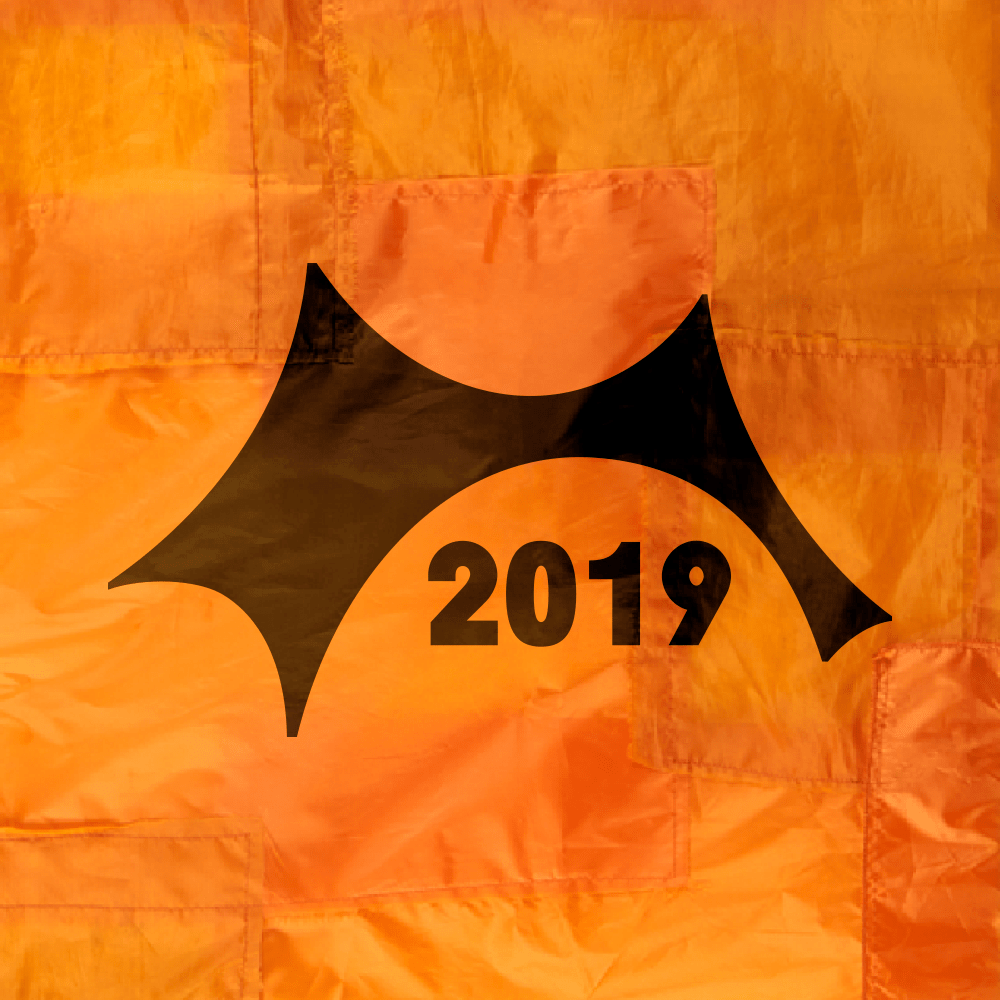 Roskilde Festival completes line-up
With 67 new artists – including 55 new music acts – the full line-up for Roskilde Festival, Northern Europe's biggest festival, is now complete. 173 music acts in total will play the Danish non-profit festival. Today's new additions will join the already announced The Cure, Bob Dylan, Travis Scott, Cardi B, Robyn, Christine and the Queens, Rosalía and many, many more.
From Ghana to Greenland, from New Zealand to Norway, from Jamaica to Japan, artists of all sizes from more than 30 different countries will play the big and the small stages. Festival-goers from all over the world will party together in the name of charity when they explore the diverse music and arts programme at Roskilde Festival 2019.
Socially conscious headliner
When Janelle Monáe first played Roskilde Festival she called it the most amazing show she had ever played. The American is back, bigger and better than ever before after the release of her highly acclaimed Dirty Computer, mixing soul, funk, pop and Afrofuturism. A former mentee of Prince, Monáe doesn't merely perform a persona, she embodies it. On her first releases, she became an android, inviting listeners into a world full of Afrofuturist magical realism. She has wowed critics in roles in Academy-nominated films, "Moonlight" and "Hidden Figures", so performing a character is natural stuff for this prodigy. Her album challenges social and sexual norms as well as traditional concepts of a woman's role in the world. It's also an album that celebrates those in marginalised communities.
Indie heroes, guitar gods and wonderful weirdos
Vampire Weekend have kept fans waiting for a new album for six years. Now they are finally back at Roskilde Festival, and this time they will be conquering the legendary main stage, the Orange Stage. Noel Gallagher returns with his High Flying Birds, and guitar lovers will be happy to see another British legend,Johnny Marr, presenting both solo material and The Smiths classics.
Travis Scott favourite Sheck Wes, grime king Skepta and future star Saweetie will make hip-hop connoisseurs happy, while festival-goers looking for something heavier will rejoice in collective headbanging to acts such as Behemoth and Danish favourites Baest.
Plenty of singer-songwriters are ready for their Roskilde debut: from Welsh popstar Marina and New Zealand hero Aldous Harding to folk-pop starlet Maggie Rogers and indie favourite Weyes Blood.
Those favouring synthesizers, beats and samples will have plenty to look forward to with new announcements such as German darling DJ Koze, quirky Italian Giorgia Angiuli and noisy duo 700 Bliss consisting of DJ Haram and Moor Mother. A further exploration of the paths of weird will lead to Yves Tumor and the jazz adventures of The Comet Is Coming and Sons of Kemet XL, with saxophone hero Shabaka Hutchings leading both outfits.
Nordic talents ready for their Roskilde Festival debut
Roskilde Festival's talent programme has also been completed with 32 new acts, representing the best new Nordic music. The new acts include Icelandic prodigy Auður, Norway's Lil Halima, Swedish DIY rapper Z.E and Selma Judith, daughter of Lars von Trier and one of the most exciting new acts in Denmark, making emotional R&B while mastering the harp.
They will join already announced upcoming Nordic acts such as Norway's Brenn., Copenhagen techno duo Funeral Future and Ea Kaya, one of Denmark's most promising Scandi-pop talents. These artists are all making waves in their home countries and internationally, ready to take things to the next level at Roskilde Festival.
They follow in the footsteps of MØ, Silvana Imam, Icona Pop, Iceage, Susanne Sundfør and many others who played Roskilde Festival before their big breakthroughs. During the first three days of the festival, these stars of tomorrow will play the Rising and Countdown stages, both located in the centre of the non-profit festival's huge camping city. Most of these acts will play to the biggest audience of their career so far.
Arts, activism and solidarity – and particle accelerators
Art, social engagement and music are inseparable and all part of the full experience at Roskilde Festival.
Hundreds of artists, writers, scientists, speakers and architects will inspire contemplation, spark debate and surprise festival-goers. This year's Arts & Activism programme includes a large-scale sculpture by renowned Swiss artist Claudia Comte and a performance by American artist Isabel Lewis.
Hannah Tocicki Anbert will conduct a silent parade in the name of unproductivity, Søren Aagaard will set up a post-apocalyptic food truck and Japanese artist Tomoko Sauvage will transform water bowls into instruments, turning water into sound.
As always, there will be plenty of street art at Roskilde Festival with a programme that includes Askew One, Bacon and Zusa.
Bringing science to the festival experience, CERN and the Niels Bohr Institute will offer workshops enabling you to make a cloud or a your very own renewable charger as well as debates on topics such as future energy.
Roskilde Festival's head of programme Anders Wahrén says:
"It feels great to finally present our programme, and Janelle Monáe is a crown jewel in a line-up I think bodes very well for our future. Not only do we have a load of great young artists of all sizes and from all corners of the earth, we also see that many of them are more socially aware than ever. From the music to the arts, debates and workshops, solidarity and activism is something that is reflected throughout our programme."
The schedule and a handful of acts are yet to be announced. The full arts programme will be out in the spring.
Tickets to Roskilde Festival are on sale on roskilde-festival.dk.
Full festival tickets are DKK 2100 (approx. EUR 282) (including free access to camping).
More artists will be announced soon.
A total of 180 acts will play the festival's eight stages.
See more on roskilde-festival.dk
Roskilde Festival 2019 lasts for eight days between Saturday 29 June and Saturday 6 July.