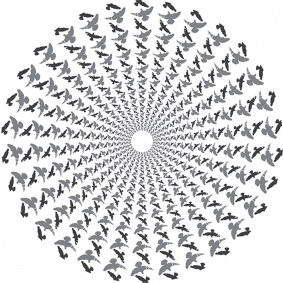 Rossko – Blossom EP (incl. Burnski Remix)
Mid-July signals the arrival of Rossko's debut solo EP on his home imprint FUSE, delivering two tracks accompanied by a remix from Burnski in the form of his 'Blossom' EP.
An artist immersed within London's rich electronic scene for the last 20 years, Rossko remains a central figure at the heart of the city's ever-evolving sound. A DJ first and foremost, known for his slick and powerful sets and his ability to unearth forgotten gems from across the electronic sphere, his journey as one of FUSE's core residents now stretches over 10 years, with the Berlin-based talent also featuring as a head resident DJ and A&R for the label's sister imprint Infuse as well as heading up his own label 'Late Night Skanking' and 'Arkityp', the project with Archie Hamilton. Following on from his recent collaborative EP alongside Swedish talent Per Hammar on Infuse, here we him step out on home turf to offer up his debut solo EP and the most complete and matured example of his sound to date via the aptly titled 'Blossom', whilst Constant Sound boss Burnski also joins on remix duties.
A-side production 'The Step Up' opens the EP in slick fashion, as rolling organic percussion arrangements weave amongst slinking bass licks to reveal a stripped back yet dynamic lead cut. Next up, second original 'Cerca Trova' takes things a little deeper as off-kilter sonics and vocal murmurs work amongst skipping hats and rich low-end tones, before Burnski's remix of 'The Step Up' sees the production paired back even further to reveal swinging drum grooves, floating, hazy melodies and playful synth flourishes thoughout.
Rossko 'Blossom EP is out on FUSE on 12th July 2019.
PRE-ORDER LINK: https://lnk.to/FUSE037
Tracklist
1.The Step Up
2. Cerca Trova
3. The Step Up (Burnski Remix)