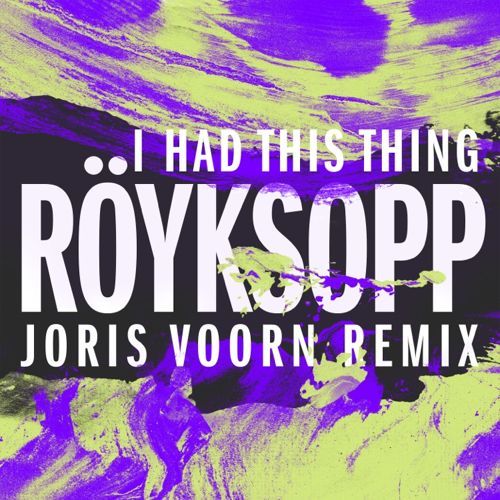 Röyksopp - Röyksopp – I Had This Thing
Here is the brand new video for Röyksopp's new single 'I Had This Thing' – taken from their recent album 'The Inevitable End'. (Dog Triumph via Wall Of Sound and Cooking Vinyl.)

The video depicts a couple in love, separated after an argument. The girl is trapped in her car, witnessing apocalyptic scenarios unfold. We question if they ever are to be re-united as the world comes crashing down. Her love is the only person she wants to be with, but it's too late. He texts her "I never meant to let you go…".
The battle between reason and desire is a theme that runs throughout 'The Inevitable End' and 'I Had This Thing' sums it up perfectly. Röyksopp delicately utilizes the deliriously sad vocals sung by Jamie Irrepressible. Lyrics like "I still don't know just what I've done", and the mantra of "I never meant to let you go", are weaved into exquisite harmonies over a dirty, pulsing bass.
Following the success of the Maceo Plex remix of 'Sordid Affair' that was #1 on Hype Machine, Röyksopp present an impressive line up of remixes for 'I Had This Thing': Joris Voorn, whose recent album 'Nobody Knows' was named Billboard's Electronic Album of the Year, dark disco Norwegian Andre Bratten, hot production trio Kraak & Smaak, will.i.am collaborator Wolfgang Gartner, as well as The Presets, Sebastien and Röyksopp's vocalist on 'Sordid Affair', Man Without Country. The Joris Voorn remix has already created an early buzz with over 186k Soundcloud plays and The Guardian highlighting it in their top 10 big tunes from the Miami music conference.
Röyksopp unveiled their new live show at this year's Ultra Music Festival in Miami where they headlined the Friday Night on the Live Stage, and will play at festivals in Chicago, Moscow, and finally performing on their home turf, Norway, throughout the summer.
The duo ended 2014 with a string of international Grammy nominations having released two critically acclaimed albums in one year; their fifth and final album 'The Inevitable End' and their mini album with fellow Scandinavian legend Robyn 'Do It Again'.

Röyksopp & Robyn were nominated for a Grammy Award for Best Dance/Electronic Album of 2014 for the 'Do It Again' mini album that entered the Billboard Charts at #14, which is the highest ever chart position for a Norwegian artist. The single 'Do It Again' was #2 in Billboard's Best Dance Club Songs of 2014. In addition they had nominations for 2 Spellemann Awards in Norway for Best Pop Album and Best Composer and 2 Swedish Grammy nominations for Best Video for 'Monument' and 'SayIt' with 'Monument' winning the 'This Year's Music Video' award.

The 'Do It Again' mini-album hit #1 on the iTunes Electronic chart in over 10 countries including the UK, US, Germany, Sweden, Holland, Canada and Japan and entered the Top 10 on the iTunes Album chart in over 10 countries including the US, Australia and France with a #1 chart position in Sweden. 'Do It Again' entered the Official UK Album Chart mid-week at #8 and featured heavily in end of year lists including Pitchfork's 100 Best Tracks of 2014, The Guardian's Top 20 Tracks of 2014 for the single 'Do It Again', Best Videos of 2014 on The 405 and a nomination for the artwork in the Best Vinyl Awards. In 2014 Röyksopp and Robyn played a sold out tour throughout the world including a stand out UK headline performance at Latitude Festival.

Röyksopp released their final album 'The Inevitable End' in November 2014, which entered the UK album charts at #29 and Electronic iTunes Chart at #1, and was hailed their best album to date. Röyksopp were nominated for 2 Spellemann Awards in the categories of Pop and Composer for 'The Inevitable End' and The 'Skulls' video has been nominated for Best Cinematography at the Berlin Music Video Awards.