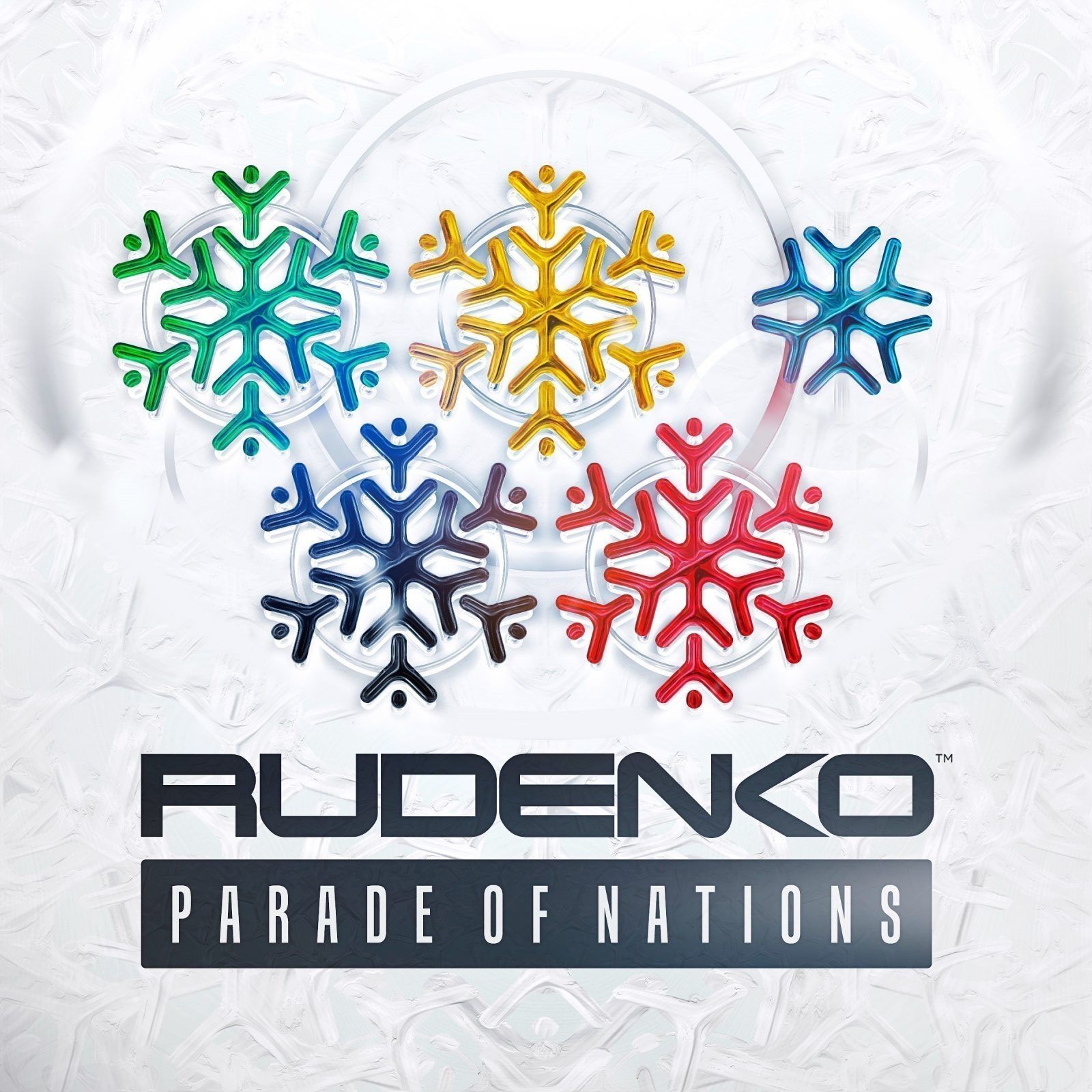 Rudenko – Parade of Nations
SOCHI, RUSSIA (February 7, 2014) XXII Olympic Winter Games Opening Ceremony – Rudenko performs a 50-minute set during the Parade of the Athletes, becoming the first ever DJ to perform at the Winter Olympics.
It's not every day an artist can say that, prior to its release, their debut full-length release has already become one of the most broadcast albums in the world – but for Russian born Producer & DJ Rudenko, figures that many could only dream of became a reality. The highlight of his musical career to date, demand for the album has been steadily growing as fans clamor to get their hands on his opening ceremony set, and today finally sees its global release – 'Parade of Nations' is out now!
Perhaps one of the greatest accolades a country could bestow on one of their artists, Rudenko's opening ceremony set has fast transported him to the upper echelons of dance music, joining household names such as Tiësto and Fatboy Slim as only a handful of DJs before him to play at an Olympic ceremony.
For many performing in front of a live audience of 40,000 – with a further 3.5 billion people tuning in from television channels around the globe – to a procession of 3,500 athletes representing 88 nations would be overwhelming. Furthermore to do so with such aplomb, playing a set consisting entirely of previously unheard and original material is no mean feat. A testament to his production prowess and ability to cross genres, throughout his live set the Russian talent seamlessly encompassed classical compositions and distinctive Russian melodies – everything from folk and rock to movie soundtracks – with his own unique blend of progressive, trance and tech; successfully propelling a country widely regarded for its classical composers and performers into the world of electronic music culture.
Since his mind-blowing performance a little over two weeks ago, Rudenko has been back in the studio tirelessly adapting and honing his set in anticipation for its international release. Comprising 10 tracks all entirely his own production, the album is a retrospective mix of his opening ceremony performance, experimenting with melodies and vocal samples to create a 50-minute melodic masterwork in the style of current electronic music whilst simultaneously accessible to a greater worldwide audience.
Today's 'Parade of Nations' is by no means Rudenko's first foray into the international music scene. 2006 saw the release of his track 'Summer Fish', both as an instrumental and vocal. Heavily championed by Judge Jules and Tiësto, the instrumental dominated the Beatport No 1 spot for a month with the latter reaching Top 10 status in dance charts across the globe. Fast-forwarding to February 2009, Rudenko released what was to be his most successful production to date, 'Everybody' to international acclaim. Released via Ministry of Sound, the track earned him a place in the UK Singles Chart – peaking at No 24 – as well as garnering the support of Tiësto, Pete Tong and Scott Mills, to name a few. Now, with a record-breaking performance at the XXII Winter Olympics and ensuing album, Rudenko has ensured he will be the name on everyone's lips for many years to come.