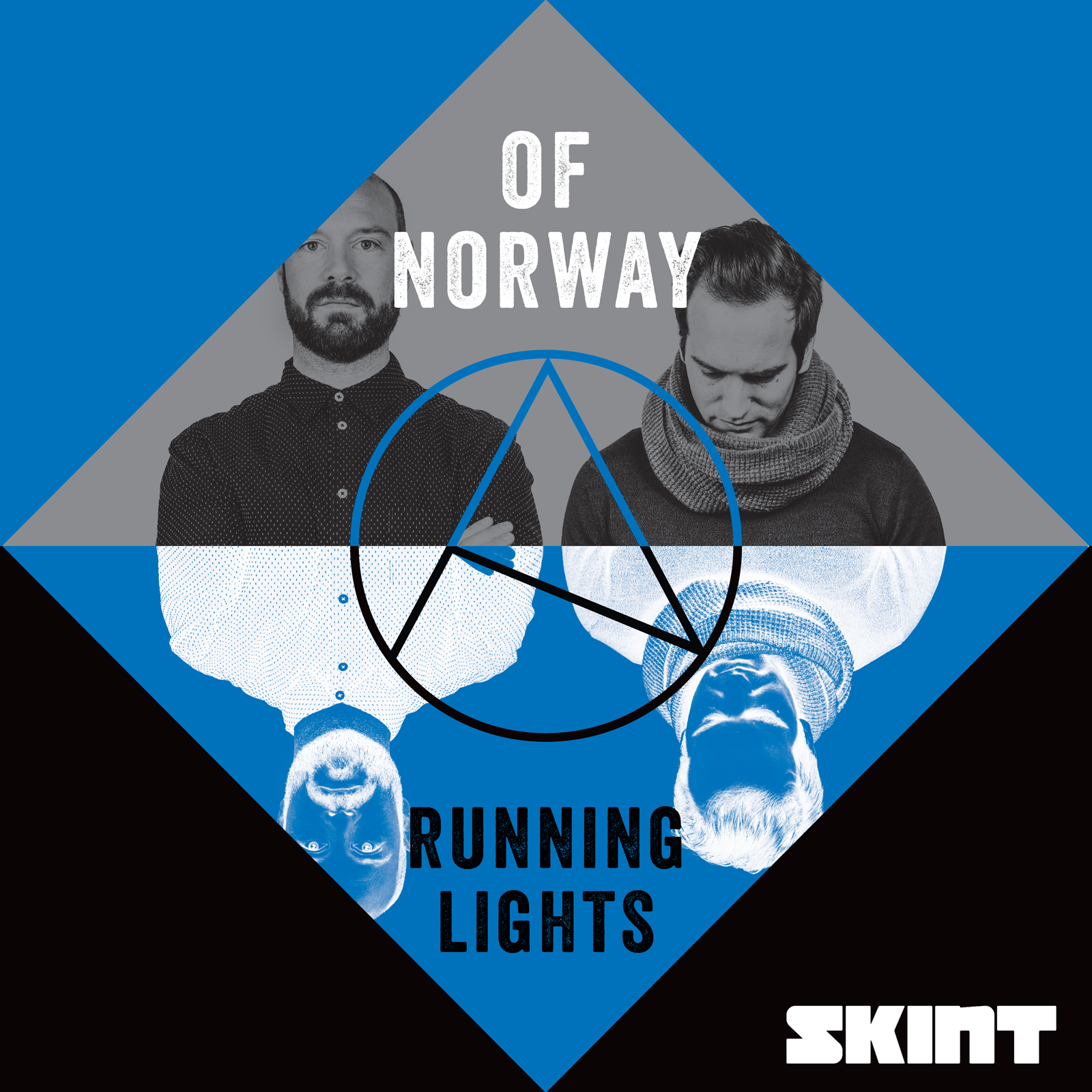 Of Norway - Running Lights
Skint Records turn to Oslo duo, Of Norway for a tidy new two track EP that showcases the pair's fine fusion of heady dance styles.
Well known locally in Norway's house, disco and techno scene, Of Norway is now building their name internationally thanks to great releases on labels such as Connaisseur Recordings, Darkroom Dubs and My Favorite Robot Records.
Their impressive skills in the booth have taken them to top end clubs like Fabric of London and Tresor, Bar25 and Katerholzig in Berlin. Their live sets are, like their productions, a little quirky and melodic, but with a clear house and disco influence, as evidenced here.
'Running Lights II' is seven sumptuous minutes of smooth and subtle electronic music with wavy grooves and rich chords that really suck you in. It is calming music that soothes the soul and really suggests this pair have a fine grasp of proper musicality for the way it unfolds. Little guitar riffs are buried deep, toms tumble freely and pads glow like fireflies, with the cumulative effect being hugely enjoyable.
'Running Lights IV' is a more up-beat and propulsive house track. The drums are nicely driven, the hi hats are sandy and a fluid distant ticking adds yet more motion to the groove. Chords grow in stature as things progress, and they add a sense of urgency as they do. This is classy and emotive club music that really strikes a resonant note and is for the more considered dancefloors out there.
Of Norway is on the cusp of being a headline act over here in Europe, and this timely and excellent new EP is only likely to strengthen their cause.