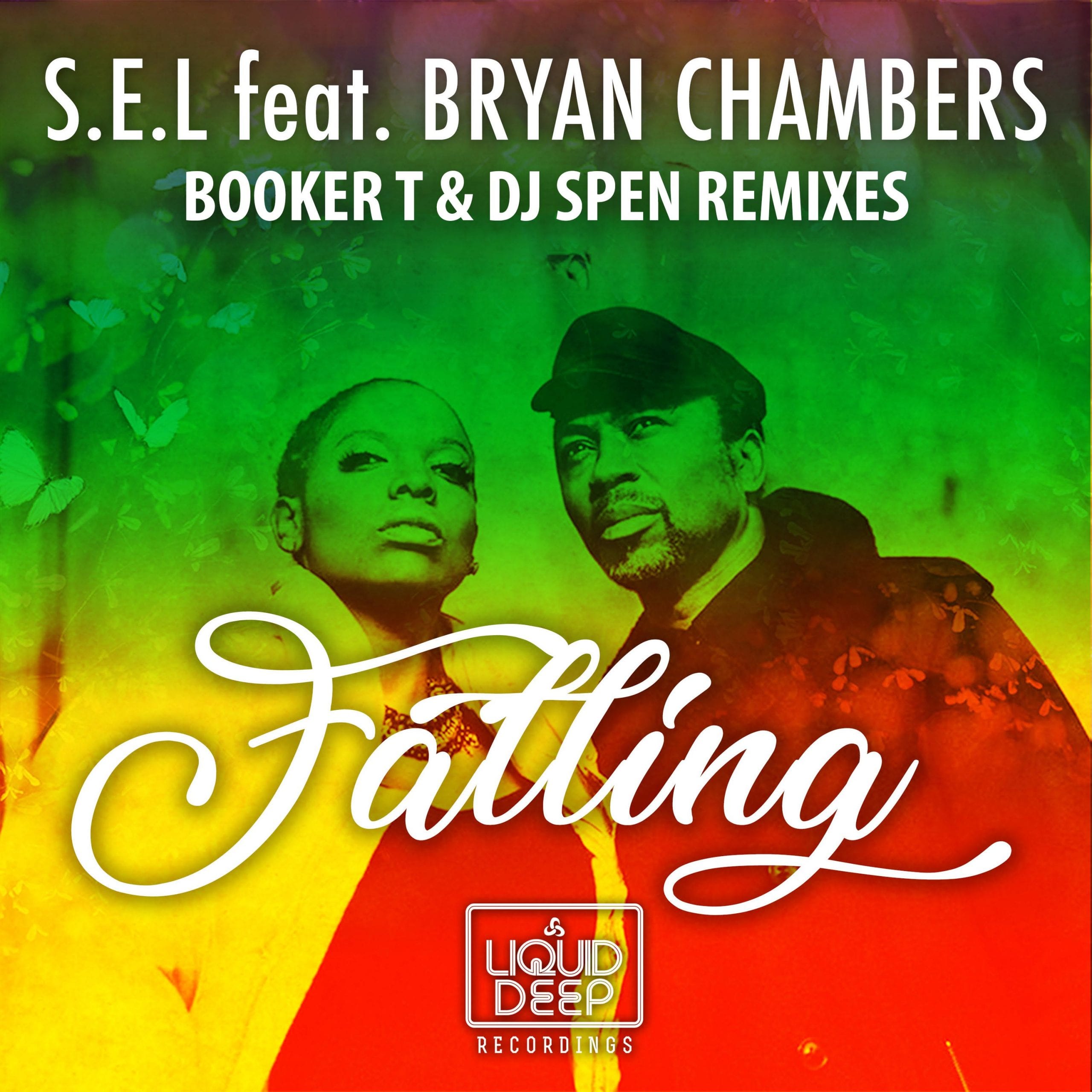 (S.E.L) – 'Falling' (Booker T Liquid Deep Dub Mix
Booker T's Liquid Deep Celebrates its 50th Release with his and DJ Spen's on fire Remixes of Soulful Emma Louise (S.E.L) & Bryan Chambers'  'Falling'
With heat already starting to hit on S.EL & Bryan Chambers' 'Falling' the Booker T & DJ Spen Remixes announce the 50th Release of one of the UK's most prolific and respected labels.
Having recently lifted the #1 spot in the Soulful House chart and #5 in the Main Traxsource chart with 'What A Difference' featuring Earl Tutu John Khan and Mike City Liquid Deep have notched up several other #1 slots for tracks such as the Shirley Jones classic 'Nights Over Egypt' and  Kings of Soul's 'If You Take My Love' as well as regularly landing in the Top 10 with their quality productions.
Liquid Deep has championed individual artists such as Michelle Weeks and Kathy Brown as well as the multi-platinum selling singer/songwriter Mike City alongside A-List Remixers including DJ Spen, Reelsoul and David Harness.
 One of the UK's most prolific and respected House music producers and DJs in the industry, Booker T has enjoyed widespread success straddling both the commercial and underground scenes, and his current Liquid Deep label also feature Charlene Imobioh's 'Kiss It Better'. Enjoying a rich seam at the moment, Booker has just remixed Emelie Sande's forthcoming single as well as working with Light Of The World on their new 'Temperature Is Rising' release and 80s star, Joyce Sims. With his fortnightly radio show on Mi-House, Booker T is keeping the dance floor alive with a steady stream of great productions and remixes right now.
Liquid Deep can be found at: www.instagram.com/djbooker_t  and https://www.facebook.com/bookertkingsofsoul
This is their release link: https://www.traxsource.com/title/1444954/falling-booker-t-and-dj-spen-remixes