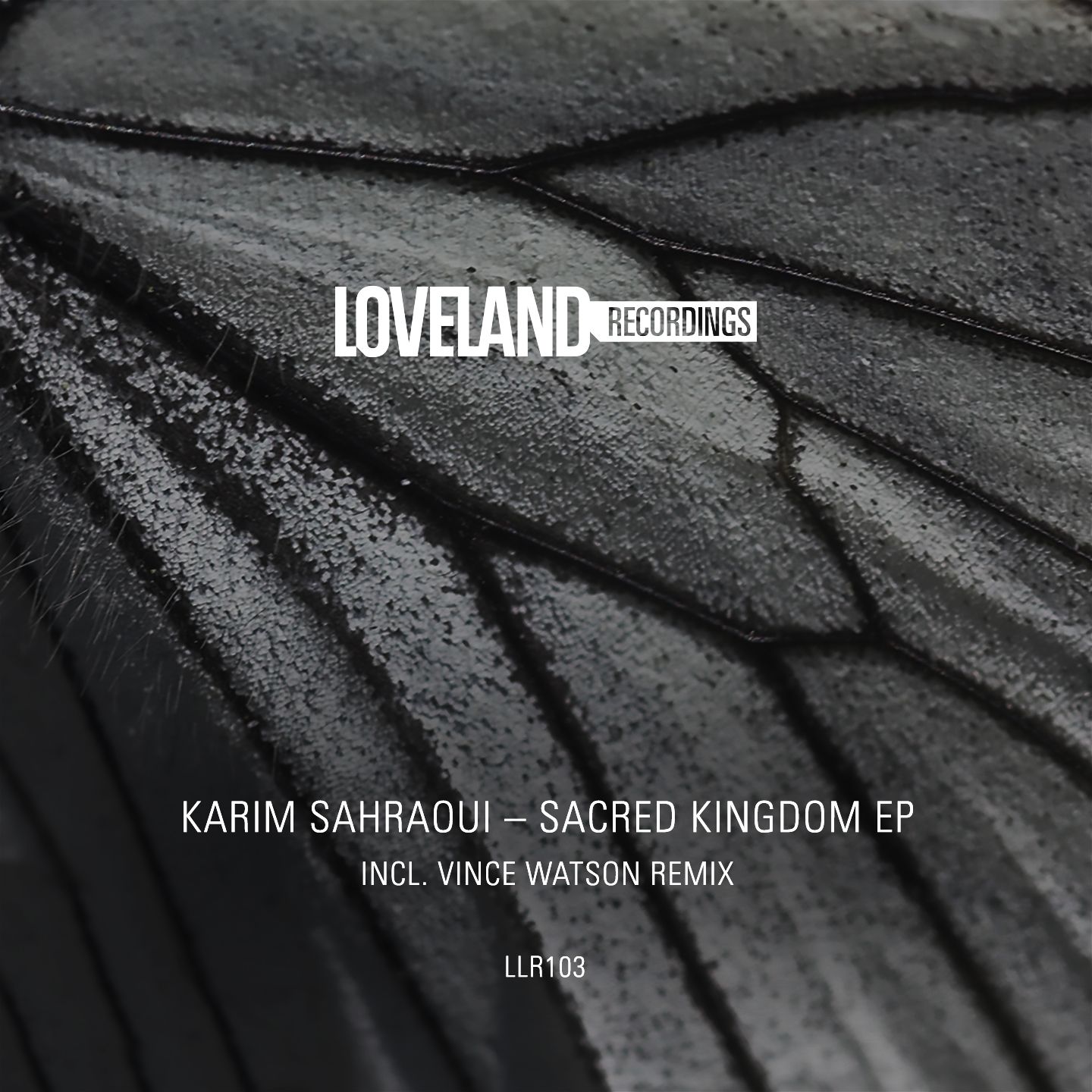 Karim Sahraoui - Sacred Kingdom EP
Karim Sahraoui, previously known as Djinxx, has been a Loveland favourite for a long time so a release and a gig were bound to happen. This year's Loveland Festival will see its first performance by Karim and his Sacred Kingdom EP is set for release on Feb 29th both digital and vinyl on Loveland Recordings. The two originals are complemented by a driving Vince Watson remix.
The A-side features the epic 10-minute original version of 'Horns Of Glory' on which Karim takes his time to unfold the story of the track: A journey filled with beautiful melodies and rhythms that paint a lush landscape of sound. The flipside kicks off with 'The Earth From Above' which again has a fairy-tale feeling to it like everything that comes from the studio of this incredibly talented producer. The B2 is Vince Watson's stripped down and powerful remix of 'Horns Of Glory' which gives the track an energetic hypnotic quality and rounds off the package well.
Both the Vince Watson remix and ' The Earth From Above' were used for the after-movie of Loveland Live on January 1st 2016. You can watch it here: https://www.youtube.com/watch?v=piyVB03VBv4.
Karim Sahraoui has been producing gems for many years under various names such as Djinxx, Soul Monkey and Electronique Resistance. After a break 2014 saw his return to the business under his real name and producing music that is closer to him than ever. Releases included the future classic Eternal Life EP pt 1 on Derrick May's Transmat and appearances on labels such as Cocoon.
Karim Sahraoui's EP follows up the double 12" celebrating 20 years of Loveland with seven A-sides from the likes of Anthony Rother, Aril Brikha, Arjuna Schiks, Egbert, Dosem, Mathew Jonson and Vince Watson and a ripping EP by Ian O'Donovan. Visit www.lovelandrecordings.nl for more details.
Pick up LLR103 on vinyl and digital from February 29th 2016.