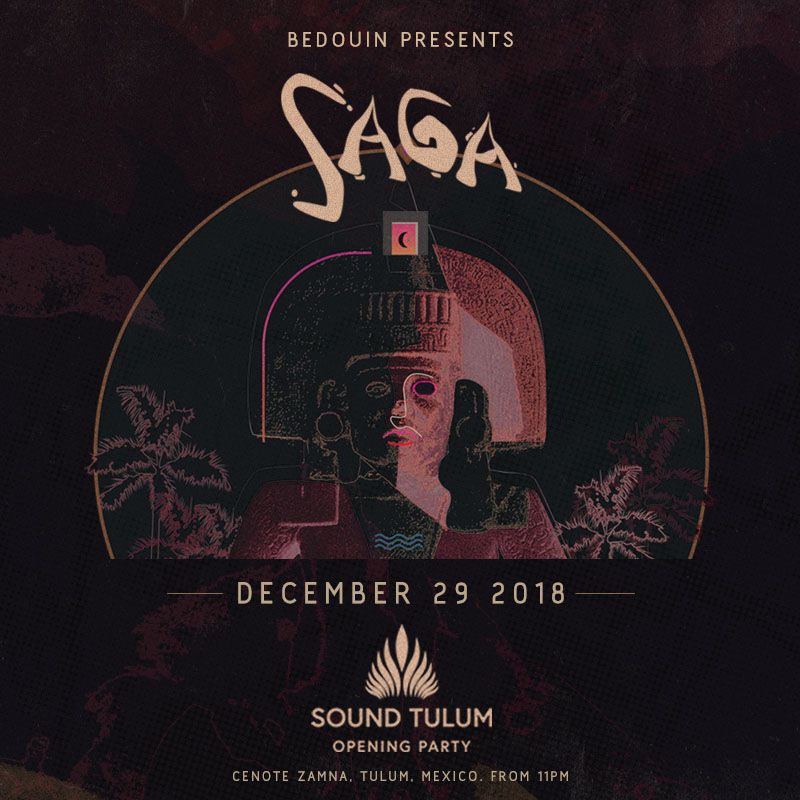 SAGA with Bedouin: Sound Tulum's second confirmation
Sound Tulum's Opening Party, which will take place on 29th of December in Zamna, will be hosted by Bedouin's concept.
Sound Tulum Music Event is getting ready for its second edition. After announcing Afterlife, one of the electronic music brands that's on everyone's lips recently, as its first confirmation, it's time for the breakthrough festival of the international underground scene to keep revealing the rest of its line-up with the second confirmation.
This time it's turn to announce who will have the leading role in its Opening Party. We already know that it will take place on 29th of December but now we also know its location, Zamna, and the brand behind it, SAGA. This party, created and developed by the eclectic duo Bedouin, is well known and acclaimed worldwide thanks to its avant-garde proposal. A different approximation to electronic music as a kind of artistic experience that transcends the music level to directly interpellate the senses making the audience live a unique event.
Complete line up will be announced very soon. Early bird tickets are already on sale, you can buy yours here: https://tickets.smartevents.app/
► Early Bird 50$ (USD)