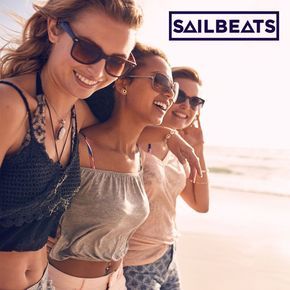 Sail Beats – Europe's first floating music festival
Sail Beats will see promoters and DJ's from across the world come together for a unique music week experience. Think parties on secluded beaches, yoga in hidden coves, relaxation at unique bars and club nights across the Greek Islands.

Launching from the shores of Santorini on the 2nd September, this week is much more than a holiday, it's an experience reaching the depths of the lands culture, pushing the boundaries of what is possible.

Set Sail into a new world where every day will have you immersed in exploring hidden island gems, attending exclusive parties and experiencing a sense of relaxation that you didn't know existed.

From gazing at the stars in our Zodiac corner, to diving into the crystal clear Aegean Sea before we rave until dawn, get set for a week you'll never forget. Sail Beats Week is the festival experience that your summer has been waiting for…

Music – Culture – Experience – Memories. This is Sail Beats.

Line Up

Robosonic // Illyus & Barrientos // Grand Pavilion (live) // Cheap Picasso // Shut The Front Door DJ's // Goya Social Club DJ's // French Toast // Holmes Price // House Plant DJ's // More to be announced.
CONNECT:
www.sailbeats.com
https://www.facebook.com/sailbeats/
https://www.beats-travel.com