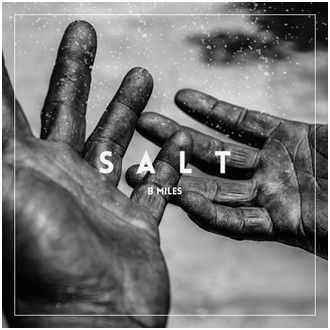 B.Miles - Salt
With previous singles 'Nine Matches' and 'Shaking Hands' both charting high on the Hype Machine, dark pop artist B. Miles returns with her new single, 'Salt', out now.

Brimming with bluesy riffs and percussive clicks, bathed in her signature soulful vocals, 'Salt' – which was co-written with Eric Nizgretsky of indie rock group Loose Buttons – is as lyrically evocative as it is melodically sublime.

The Los Angeles native says of her new track: "When we were recording "Salt" in New York City, I began getting really homesick for L.A., and as a result, I really wanted this song to remind me of home. On top of that, I had these second degree burns all over my arms and hands at the time. Lyrically, I just imagined salt being poured into the wounds."

An artist whose talents have already been praised by the likes of Earmilk, Complex and Q Magazine, and prompted comparisons to London Grammar and Banks, B. Miles first crafted her songwriting in Miami, aiming to capture 'the essence of melancholy and yearning, while finding beauty in the sadness and pain that all of us carry inside'.

Partnered with the atmospheric electronics of production duo Noise Club, best known for their work with Wild Belle and the Spin Magazine-approved Quigley, this young act has now developed a powerful sound that honours a pop aesthetic whilst retaining a bold originality.

'Salt' will feature alongside her previous two previous singles on her forthcoming EP 'twenty fifteen', which is set to hit all digital stores soon. With a growing host of admirers, B. Miles is a true 'one to watch' this year.