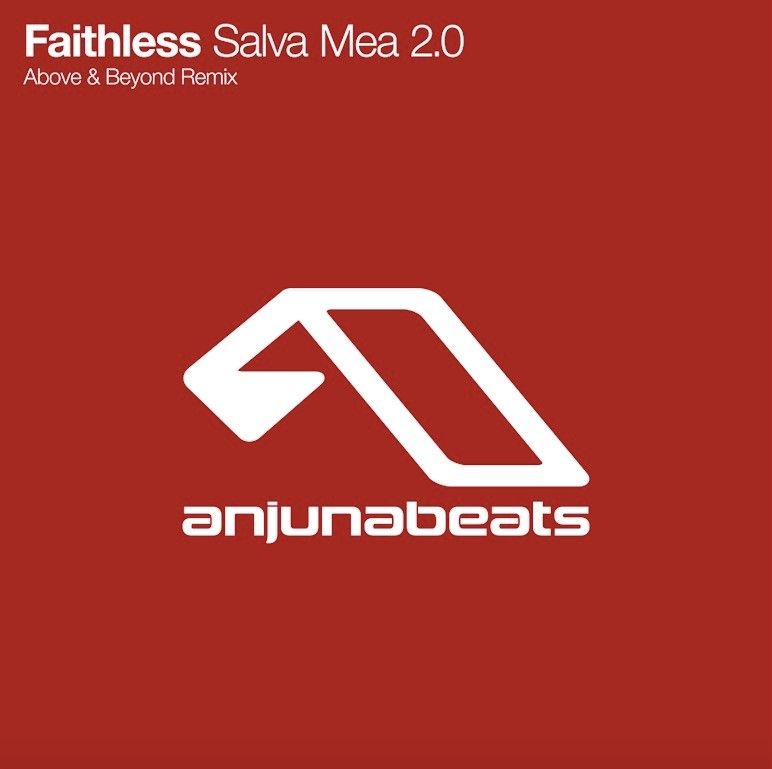 Faithless - Salva Mea 2.0 (Above & Beyond Remix)
Faithless' first ever single 'Salva Mea' – originally released in 1995 before being re-released in 1996 to peak at #9 on the UK Singles Chart – has been remixed by Above & Beyond as part of the band's forthcoming 20th anniversary compilation, 'Faithless 2.0'.
Debuted on their own radio show, Above & Beyond's remix joins names like Tiesto, Eric Prydz, Avicii, Armin van Buuren and Booka Shade on 'Faithless 2.0' – all of whom have been enlisted to provide fresh reworks on classic Faithless material.
Stepping up to remix the band's first ever single must present a unique and equally daunting challenge, but Above & Beyond's rework matches Salva Mea's iconic synth patterns with a fresh, pulsing bassline and touches of contemporary gloss that all feed into the mesmeric quality of Faithless' original mix. A testament to the track's longevity and Faithless' natural relationship with the dancefloor, it's a remix that brings twenty years of history and incredible memories firmly back to life.
Above & Beyond's remix of 'Salva Mea' will be available to buy and stream across all digital platforms from Friday 21st August.
Faithless are also embarking on a UK Tour across November and December, with tickets to the band's Alexandra Palace gig selling out in less than an hour. See below for a full list of UK dates.
Faithless – UK Tour Dates
25/11 – The Hydro, Glasgow
02/12 – Barclaycard Arena, Birmingham
04/12 – Alexandra Palace, London (SOLD OUT)
05/12 – Manchester Arena, Manchester

About 'Faithless 2.0'
2015 marks the 20-year milestone in Faithelss' illustrious career and to celebrate the band have curated a special remix album, 'Faithless 2.0.'
Calling on the great and the good of electronic music (those they've both inspired and been inspired by along the way) to remix their catalogue, Faithless have enlisted; Avicii, Tiesto, Flux Pavilion, Above and Beyond, Booka Shade, Claptone, High Contrast, Eric Prydz, Purple Disco Machine and Armin Van Buuren to provide their own takes on classic Faithless material.
Stand out tracks include Avicii's take on the legendary 'Insomnia', Tiesto's storming rework of 'God is a DJ', as well as some all-new music from Faithless themselves, which is set to both convert the young and excite the faithful through the summer and beyond.
Alongside some of the biggest names in contemporary dance music, the band have also ensured the album serves as a platform to showcase new and emerging talent too, with the likes of Disciples, Until The Ribbon Breaks and Autograf all featured names on the compilation.
An artistic retrospective and testament to one of the most influential bands of a generation and as revered today as when their journey began two decades ago, 'Faithless 2.0' will be released in September 2015.