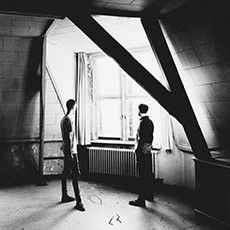 Larse & Stavroz - Same Same EP
Lany Recordings is a Belgian label that's dedicated to House music and prides itself on championing local producers based in and around the city of Ghent.
With an impressive roster of established artists including Kolombo, Larse, San Soda and German duo Tube & Berger, the label also champions new talent and has given a number of artists their first ever release.
The labels new EP presents a world exclusive first release from young Belgium duo Sue Avenue. Listing artists like Detroit Swindle, Breach, George FitzGerald and Dusky as influences, their music is both melodic and soulful with a timeless sound that also incorporates elements of Lounge music.
Along with the three original tracks there is also a stunning remix pack featuring separate remixes from both Stavroz and Larse.
Stavroz regularly collaborate with fellow Belgian Ramon Tapia for labels like John Digweed's Bedrock and Martin Eyerer's Kling Klong. They are no strangers to the words music scene and are best known for solo releases on labels such as Kindisch and Delicieuse Records.
German producer Larse makes a third appearance on Lany Records with this EP, and most will recognise him from an impressive back catalogue, which includes labels such as Noir Music and Defected amongst others of a similar calibre.