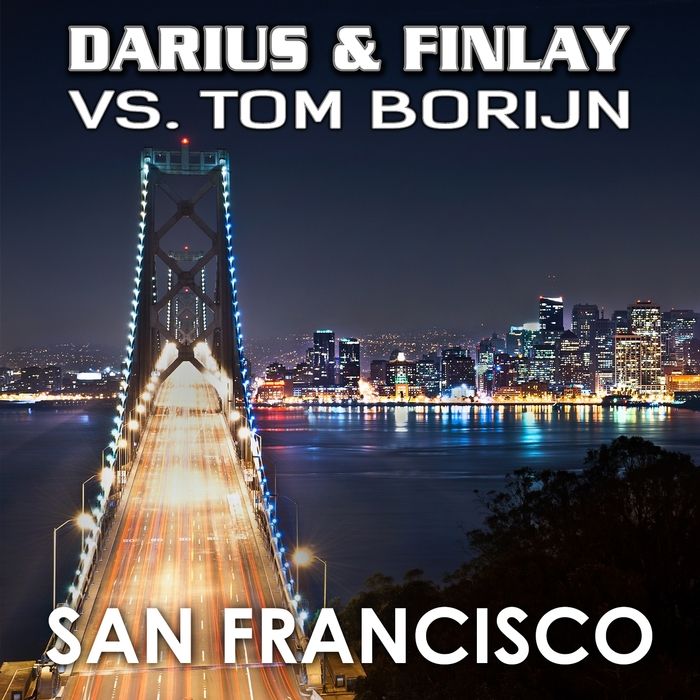 Darius & Finlay vs Tom Borijn - San Francisco
Austrian DJ and production duo Darius & Finlay are one of the fastest moving duos within the current Dance music panorama. They are back to form with another outstanding release – a 2015 twist on Scott McKenzie's legendary hit 'San Francisco'.
A collaboration between Darius & Finlay and Tom Borijn, 'San Francisco' is seeking to add more weight to their already rich catalogues. Christian Gmeiner and Johann Gmachl, jointly known and Darius & Finlay have been behind some top-notch productions over the years, putting their signature on: 'Rock the Beat', 'Show Me 10', 'Do It All Night Volume 1 & 2' and 'Phenomenon' amongst others. The tandem has also managed to land extensive support and collect a number of awards such as the: Amadeus Music Award and Austrian Dance Award.
Since joining up in 2008, Darius & Finlay have established themselves as one of the most in-demand Austrian electronic music acts, aiming to further fuel this reputation with their latest effort 'San Francisco'. Basing the song on the memorable, original vocals, the new version of this track boasts a modern take, adding pumping melodies and solid grooves to it, with a wide array of effects to spice things up. The production switches between old-school vibes, inspired by the original take and an arrangement of heavy drops and Electro bass-lines, displaying also a mix of electronic sounds and acoustic instrumentals. Darius & Finlay and Tom Borijn's rendition of 'San Francisco' is surely an epic display of how all-time classics should be treated when turned into contemporary Dance records.
'San Francisco' is proudly being presented by renowned Austrian imprint Trak Music. Darius & Finlay have been given a central role within the Trak Music family, adding wonders to the label's growing musical capital together with other important names such as: Arianna, Valentiano Sanchez, Dirty Impact, Marc Korn, Skiddaw, Ben La Pompe, Jon Thomas, Tibration, TK Tycoon, Martin Van Lectro, Mark van Dark and DJ Zkydriver amongst others. 'San Francisco' is certainly another stellar offering and will surely contribute to continue the successful run embarked by its producers and label alike.