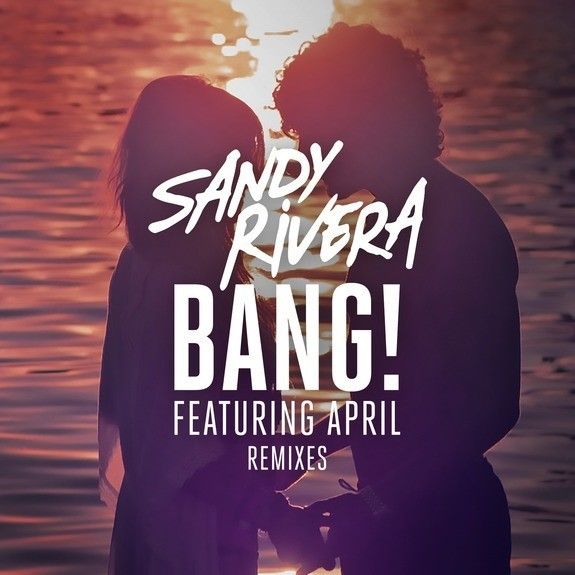 Sandy Rivera – BANG! ft. April (Remixes)
Over the last two decades, Sandy Rivera has built a prolific reputation as one of the most respected artists of his generation. Having released music over the years on some of music's most revered labels worldwide, the house legend recently teamed up with the dance powerhouse that is Ultra Music for his latest sensation, the 'BANG!' EP. To follow up on the success of the original, Rivera has now tapped some of the most in-demand producers out there to provide their own edits and is releasing them all in one monster remix package!



Taking us across all aspects of house music on the EP, Rivera has handpicked each of those involved and it clearly shows. Reboot represents both the tech-house and deep clans as he provides three different versions of the track, including his very own groovy 'Tiki Taka Rework'. Hospital Records regular Nu:Tone also features with an upbeat edit full of verve, with Endor finishing things up with his own twist on proceedings.

With 'BANG!', Rivera has created a relaxed 'end of the night' house classic that has already amassed close to 200,000 plays across YouTube and Soundcloud. April, who has worked on four of Rivera's previous records, is back once more, this time lacing the track with her hypotonic and atmospheric vocals. This, with the gentle acoustic guitar Rivera uses has given the track an organic and raw nature that is so often missing from most current dance records. It effortlessly builds with the development of the drums and punchy piano chords before coming to an epic climax that is sure to keep people moving even towards the end of a night.



With the re-brand of his Blackwiz Label and a string of releases waiting in the pipeline on Ultra Music, Sandy Rivera has, and still remains, at he forefront of dance music scene.