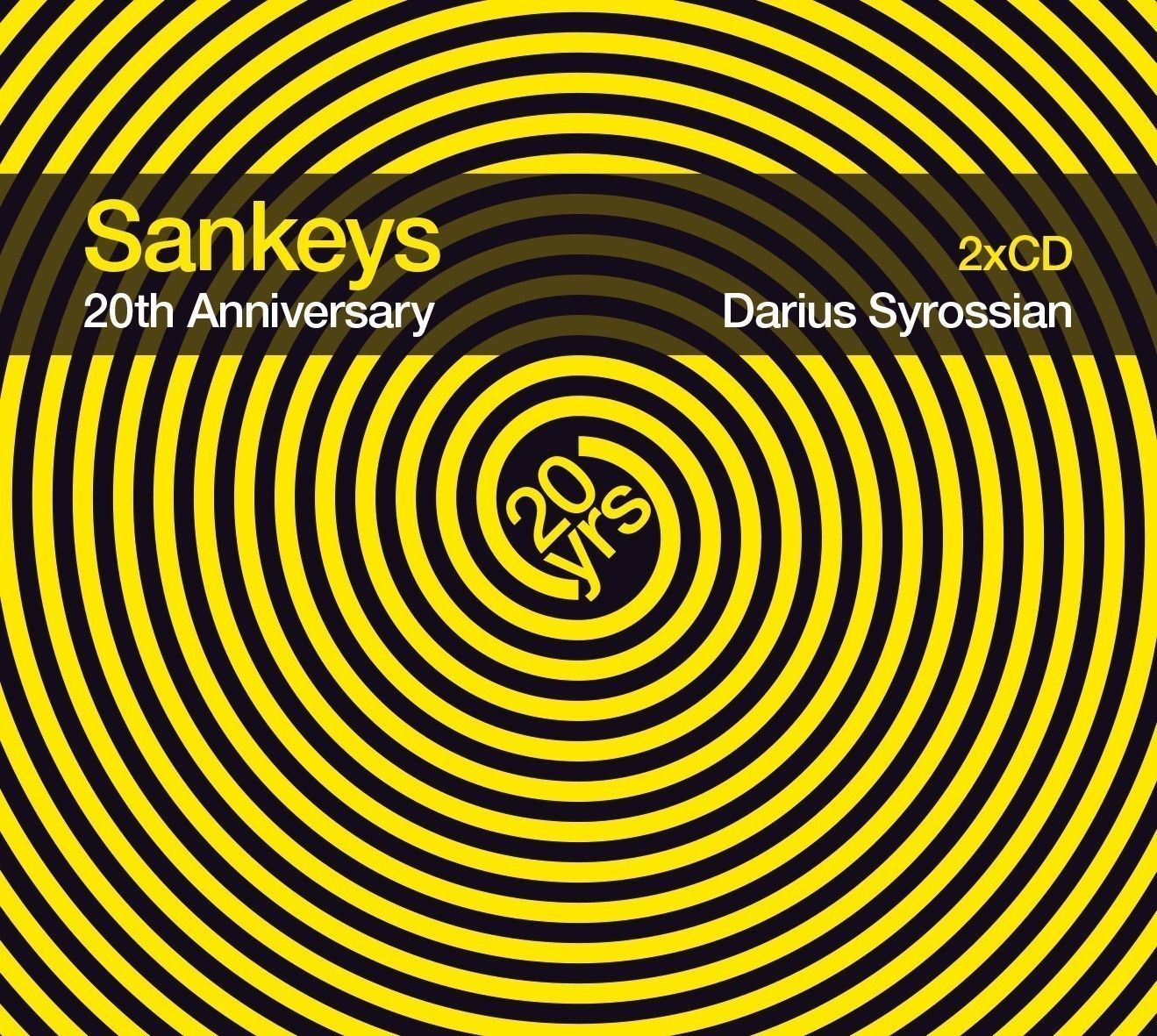 Sankeys 20th Anniversary album
Sankeys Music is a brand new and exciting label project set up by the seminal Manchester club. The label is to be headed up by Darius Syrossian, the club's current resident DJ and an already much esteemed DJ and producer in his own rite, and kicks off with a very special double CD mix to celebrate 20 years of Sankeys being on top of its game at the sharp end of club land.
The club is going stronger than ever at the moment not only in Manchester, but also in Ibiza with residencies like Tribal Sessions, Cuff and ViVA, as well as in New York, which is the newest Sankeys outpost.
Disc 1 of the Sankeys 20th Anniversary Album, recorded live in Manchester with crowd noises included, is all exclusive and unreleased productions and remixes by Darius, many of which will be released on the Sankeys record label (with carefully curated remixes) after the summer, and Disc 2 is a selection of Sankeys classics from over the years.
Darius, of course, is a long heralded house champion whose own productions (on labels like ViVA, Get Physical and 8Bit) have topped Beatport charts, have featured on Heidi's Jackathon and DJ Sneak's Fabric compilations and have very much made the man behind them one of the finest UK house talents of the day. He is also the driving force and resident at Tribal Sessions, one of the most famous club brands in the UK currently making a welcome return in Ibiza.
Essentially, then, Disc 1 is like an artist album within a mix album, as per the likes of Ricardo Villalobos's fabric mix. The proud production makes disc one a bulky, boisterous and sweaty house affair. Mixed seamlessly by the globe trotting talent, it touches on all styles of house as has proved Darius's way with releases until now. And with the ambiance of the crowd added in for extra atmosphere, it really makes your hairs stand on end. From jacking to deep, driving to more tripped out, all bases are covered, and in some style.
As for disc 2, Sankeys wouldn't be Sankeys without some of the records included. Plenty of the producers behind them have themselves played at the club and duly left their mark, from Loco Dice to Argy, Green Velvet to Kerri Chandler. These are the jams that have defined the club throughout its storied 20-year history and really convey the great vibes of the place, be that in terms of house, techno, minimal or anything in between.
This is a suitably gigantic and wholly on point release for a club like Sankeys to release as their debut offering on the new label, but also to showcase just what the club is about, and has been about, for two whole decades now. The UK landscape would not be the same without it, nor would the house landscape be the same without the work of Darius himself.