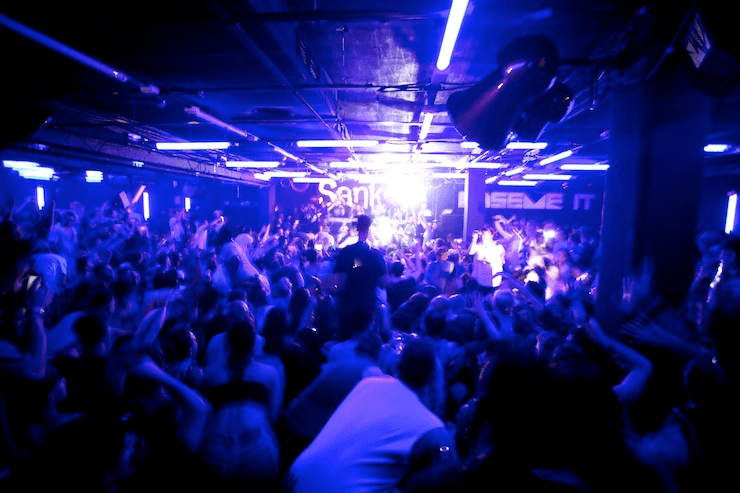 Sankeys Ibiza Announce 1st Two Residencies for 2014
To celebrate a fantastic 20 years of Sankeys from June to September the Manchester branch will close so that the whole team can focus on what is set to be another amazing and record breaking season at the Ibiza sister club.
Just like last year, the parties that are lined-up offer some of the finest underground acts with a firm forward focus. Each of them will hold weekly residencies with key artist playing regularly and guests from the worlds of house and techno joining them each week.
The 1st two residencies to be announced are the famous Tribal Sessions, who host 20 parties from Wednesday May 20th to Wednesday October 1st, Steve Lawler's tech house titans Viva Warriors with 18 parties from June 1st to September 28th
Tribal Sessions
Every Wednesday – 20 Parties – Starting May 21st and finishing October 1st.
Manchester's legendary and multi award winning Tribal Sessions is one of the longest running club nights in the UK at 14 years old. Recognized by the Manchester Museum of Science for bringing culture to the city, it is the very soul and spirit of Sankeys and was arguably the first ever musically eclectic night that many other promotions around the world have followed.
Its mother organization is the Tribal Gathering party organisers who hosted the first ever outdoor multi-arena dance festival concepts both indoors and outdoors – a format all other global dance festivals follow to this day. Tribal has been responsible for making and breaking the careers of many of today's finest DJs past and present and now that it is back with a weekly offering you will be reminded just how great a party, line-up and atmosphere Tribal can really create.
Featuring heavily at each party will be residents Darius Syrossian, Shlomi Aber, Greg Vickers, Sidney Charles, Hector Couto and Jozef K, all of whom will offer forward thinking music without prejudice plus some amazing guests chosen from musical integrity and talent rather than hype which includes Danny Tenaglia, DJ Sneak, Enzo Siragusa, Just Be (Bushwacka !) Kink LIVE, Recondite LIVE, Michael Mayer, Move D plus more. Expect plenty of a carnival of feathers and facepaint at what is sure to be the one of most loved nights on the whole of Ibiza.
Says David Vincent of Tribal's return…
"For many years we have been asked by many clubs to do Tribal Sessions in Ibiza. Now we have a Sankeys in Ibiza we have the right club in place. People will experience what Tribal has all been about with 20 magical parties to celebrate 20 year of Sankeys . Are you Tribal? "
Viva Warriors
Steve Lawlers Ibiza party and now international touring force, VIVa Warriors will return to Sankeys Ibiza with his distinctive house music sound and signature musical language; the underground essence of his basement VIVa Warriors events.
As well as being a label releasing the most cutting edge house music from artists like Detlef, Anek, Zohki & Roozlee, Robert Dietz, Hot Since 82, Italoboyz and many others, VIVa hosts showcase parties everywhere from WMC to BPM. After producing a number of key tracks including 2013's "Avaida" and the new hotly anticipated "Do Ya", Lawler and his VIVa Warriors continue as the toast of Sankeys' seven-night roster.
Last year VIVa Warriors and Sankeys became somewhat legendary and synonymous with each other, with Warriors the club's most successful night since its inaugural party back in 2012. Ready for 2014 the already nic-named "King of the basement" Lawler assembles a constellation of special guests and ubiquitous 'label recruits ready to return to the island of Ibiza.
Expect Steve Lawler, Detlef, Anek, Zoohki & Roozlee, Randall M and Marina Karamarko to bring the heat on a regular basis. VIVa Warriors, VIVa Ibiza.
———————————
For more information on line ups and tickets please visit
——————————–
SANKEYS IBIZA 2014 OPENING PARTY
WITH DANNY TENAGLIA, STEVE LAWLER, HOT SINCE 82,
DARIUS SYROSSIAN, AMINE EDGE & DANCE AND MORE…
21st & 22nd May 2014 // Carrer de les Alzines 5, Playa d'en Bossa, Ibiza