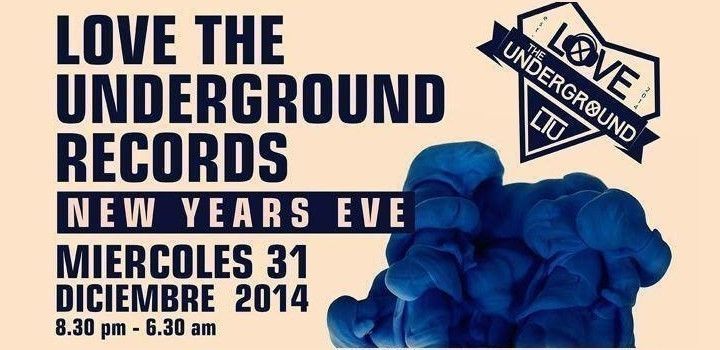 Sankeys Ibiza New Years Eve Party
The esteemed Love The Underground Records label is lining up a top New Year's Eve party at the one and only Sankeys Ibiza. Headlining this special event with label founder Mikaela Jav will be ViVA label boss and worldwide tech house pin-up Steve Lawler. Desolat's Francisco Allendes, plus Kike Medina, Ellie Pettersson, Mixmag's break out DJ of 2014 Rossko from FUSE and Ryan O Gorman also play this event, which runs from 830pm when a buffet will be put on.
Steve Lawler is affectionately known as the King of the Basement thanks to his regularly epic sets at Sankeys Ibiza – where he has a weekly residency – all summer long. As well as this, the DJ who is known the world over from WMC to BPM is also a revered producer on his own label as well as those like Seth Troxler's Play It Say It. He has made stars of producers like Patrick Topping and Detlef after signing them to his label and what he doesn't know about rocking a club isn't worth knowing.
Love The Underground is more than just about the music – the night is about spreading love and good vibes and was founded by Russian born but London based Mikaela Jav, who is inspired by Ibiza and clubs like DC10. She will bring her passionate house set to the party tonight, as will Desolat's Francisco Allendes, Kike Medina and Ellie Pettersson, plus Rossko, a resident DJ for Fuse at Sankeys this summer who Mixmag picked out as one of the stars of the 2014 season thanks to his "distinctive sound blending cutting-edge house and techno with on-point selections from the past." Lastly, label head at Vitalik and We Love Recordings man and founder of Burlington Project Ryan O Gorman also plays.
This is sure to be another night to remember down at the world famous Sankeys Ibiza, and what better way to see in the New Year than in the fine company of Steve Lawler and the passionate folks at Love The Underground Records.