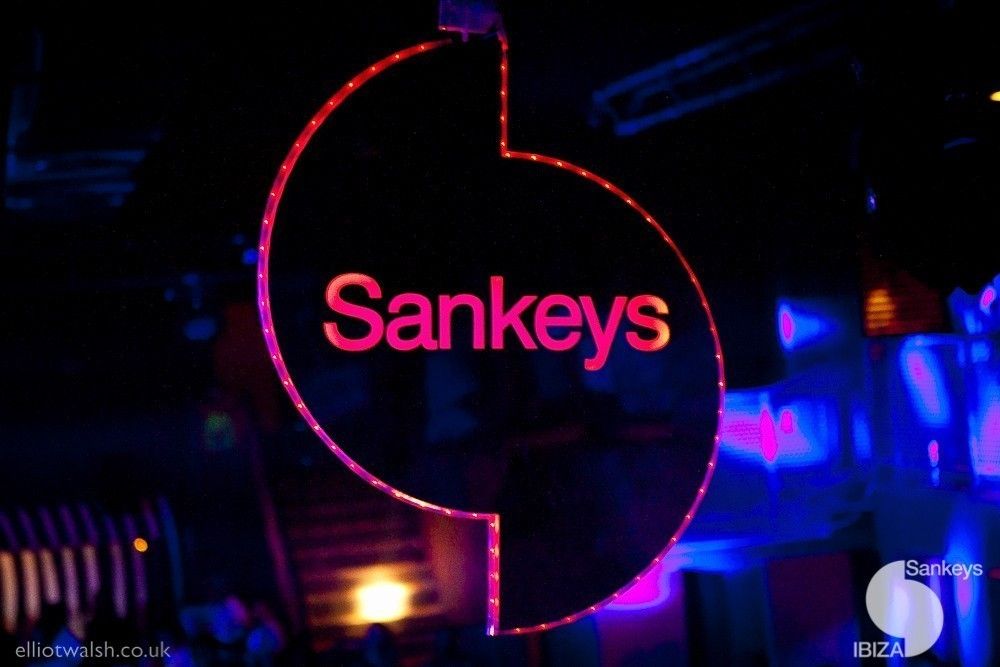 Sankeys Opening Party Part 1 Review
The hype, the anticipation, the creative minds a like all watched and partied their way through one hell of an opening come Tribal Sessions inaugural soiree this past Wednesday. After being off the Island for a decade one of Manchesters finest brands all came to fruition with heavyweight line up to boot. Tribal Sessions has been taking the UK by storm since its return to the North West last year, with Darius Syrossian as head resident and David Vincent's mind working wonders on the line ups there was only one way the start of the hottest party on the Island was going to head.
Even before the main event took centre stage for all those 'Tribalists' as they are now known were queuing right round the block, not for the event, but for the BBQ prior. A fitting way to say the least to keep those punters happy before a long but mind blowing event ahead. With 12 hours of solid partying to announce those dancing shoes upon the Island it was a perfect way to energize your self (well one of the ways!). Media mixed in with the ravers, as did some of the performers in what was a no nonsense audience with no pretension, snobbery or champagne flowing via waiters. This was just a party made for a full on raver.
Sankeys Ibiza only rarely opens its basement, only for those parties deserving or packed with a stellar cast. With more of an intimate feel to it, crazed lighting and bouncing beams retracting from the walls, techno hitter Recondite pleasured his onlookers with a blend of subtle and unique house cuts mashed up with some heavier slabs to break the mould from his usual take on proceedings.
Danny Tenaglia, one of house music's best loved Americans figure headed the main room line up with a mixture of monstrous house, portraying blends of old and new upon the knowledgeable faithful. However before the legend that is came to the forefront we had the pleasure witnessing some punchy acid tinged beats coming from Darius and his fellow 'Triballer' Sidney Charles who went back to back from a huge part of the night. Shlomi Aber didn't disappoint either; the Be at One head honcho took a heavier stance on things and treated us with some chunky slots and effortless mixing.
Of course this was all about Tenaglia, who for 15 years has been gracing Sankeys with persona and vibes. The stalwart has never failed when behind a Sankeys booth and he wasn't about to stop now. All the talk was about the promo material 'Are you feeling Tribal?' I think the question should now be – 'Who isn't feeling Tribal?' I certainly believe this could be the talk of the Island this summer and if the momentum that kicks on from this showcase is anything to go by I will certainly need proving wrong.