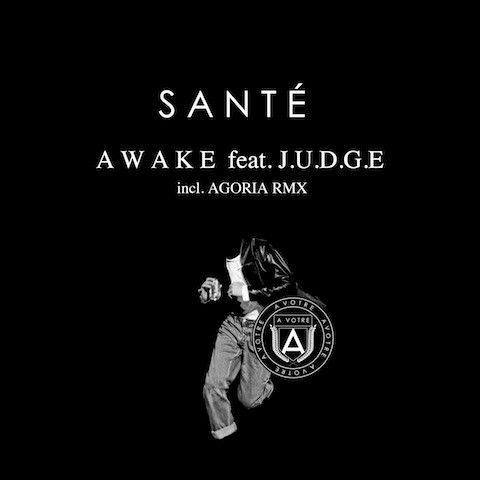 Santé – Awake
Santé's new EP 'Awake' follows his much-awaited debut album 'Current' – an emotive, textured and subtle journey through the deeper shades of house and techno. Set for release on December 16th via Ultra Records, the 3 track EP delivers hypnotic keys and melancholic vocals that are layered over a rolling, groove-based percussion.

'Awake' sees the Avotre label boss collaborate with J.U.D.G.E for its title track, after Santé flew over to London especially to work with the vocalist last autumn. Exploring the darker corners of Sante's studio persona, J.U.D.G.E's warm vocals add an emotive depth to the record that makes for a compelling club track.

The tracks B Side is a rare treat, a remix from techno heavyweight Agoria. The French master gives 'Awake' a progressive rework, with a rousing synth pattern and crisp kick drums, whilst the EP is also set to feature an additional remix from Swiss producer Pablo Nouvelle. Describing his music as a mixture of melancholic pop, modern soul and dance, that sound holds true on his remix offering – resulting in a tender, down-tempo rendition that perfectly compliments the EP.