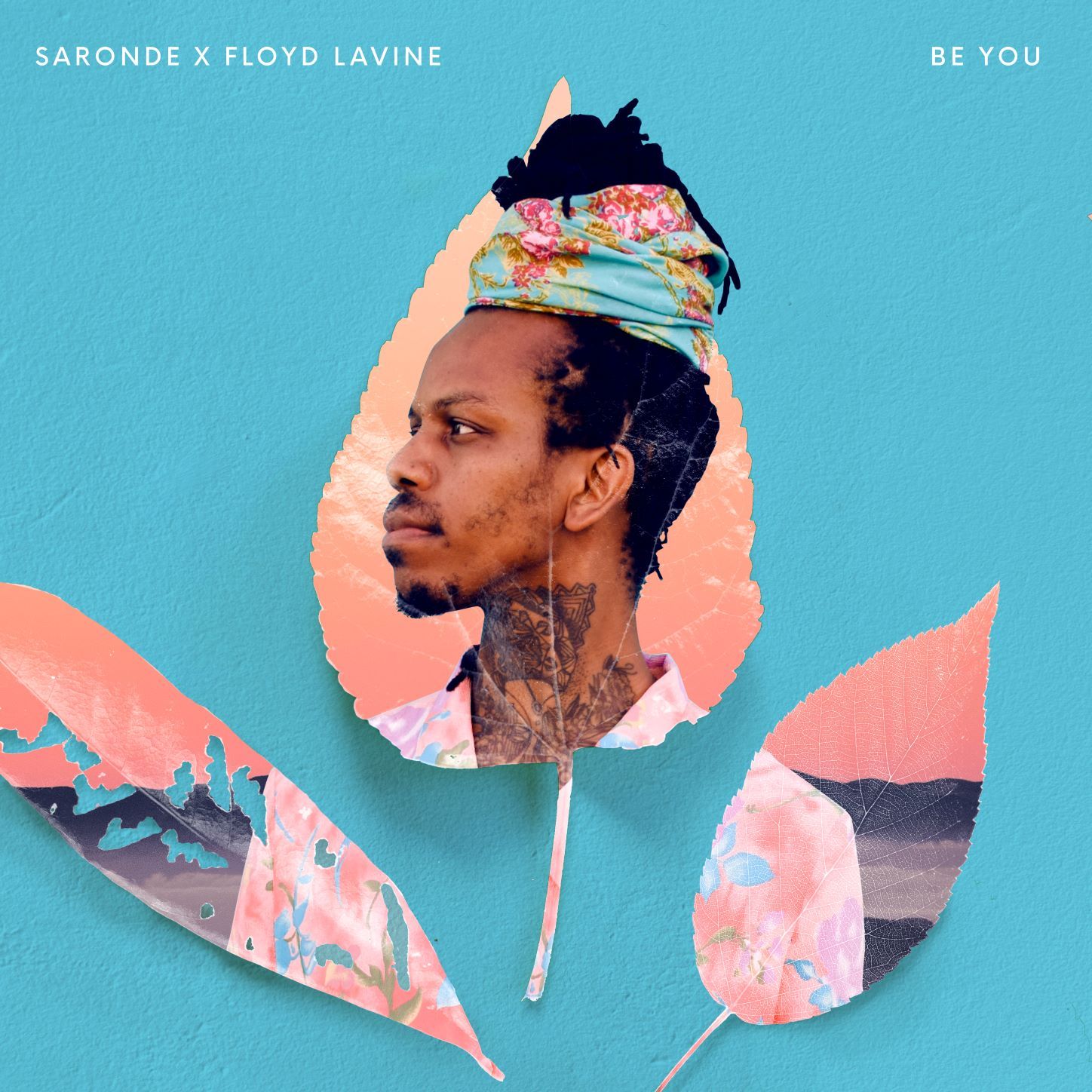 Saronde x Floyd Lavine release new breakbeat anthem 'Be You'!
This latest offering from Saronde features spoken word vocals from the illustrious Floyd Lavine and offers listeners some sage wisdom around the title subject 'Be You'.
Born and raised in South Africa, Floyd Lavine is an 'African Nomad', an Artist of a new African generation. Floyd wants to explore our global village in every direction, with one foot in Berlin and the other in Cape Town.
His passion for electronic music is deeply rooted, influenced by African rhythms and predominantly focusing on grooves which he describes as essences of the African soul. The spirit and sensuality of his sound have gained him acclaimed recognition.
Floyd was one of the creators of RISE, an African-inspired event & record label based in Berlin, holding monthly events at Watergate Club and showcases across Europe and Africa.
RISE has had major impact on the European electronic scene it's no wonder headliners acts like Black Coffee, Henrik Schwarz, Culoe De Song, Djeff Afrozilla, Osunlade are regular guests.
Floyd has had the pleasure of presenting his unique talent at some of the world premier events around the world like Glastonbury Festival UK ,Berghain and Watergate Berlin, Horde and Djoon in Paris, Greece, Italy, USA, and shows in Nigeria, Angola, Mozambique, to leading South African festival like Rocking the Daises in Cape Town to Oppiekoppie Festival .
Music wise Floyd has released on some of the leading international labels including Get Physical Records, Watergate, Connected Records and his own imprint Afrikan Tales.
Saronde was born of an idea in 2016, fusing ancient sounds with modern musical concepts. Chris Pedley ignited airwaves (6 Music Gilles Peterson, Cerys Matthews, Tom Ravenscroft) and festival stages (Glastonbury, Boomtown, Elrow) in 2019 with his unique recordings from across Africa featuring contemporary artists alongside vintage field recordings, all fused with a New Forest, UK originated musical twist. As well as pushing boundaries within Saronde's music, Chris and partner Ollie Wood also founded a daring record label called Beating Heart which has triumphantly spurred a new wave of collaboration between Africa and the rest of the world.