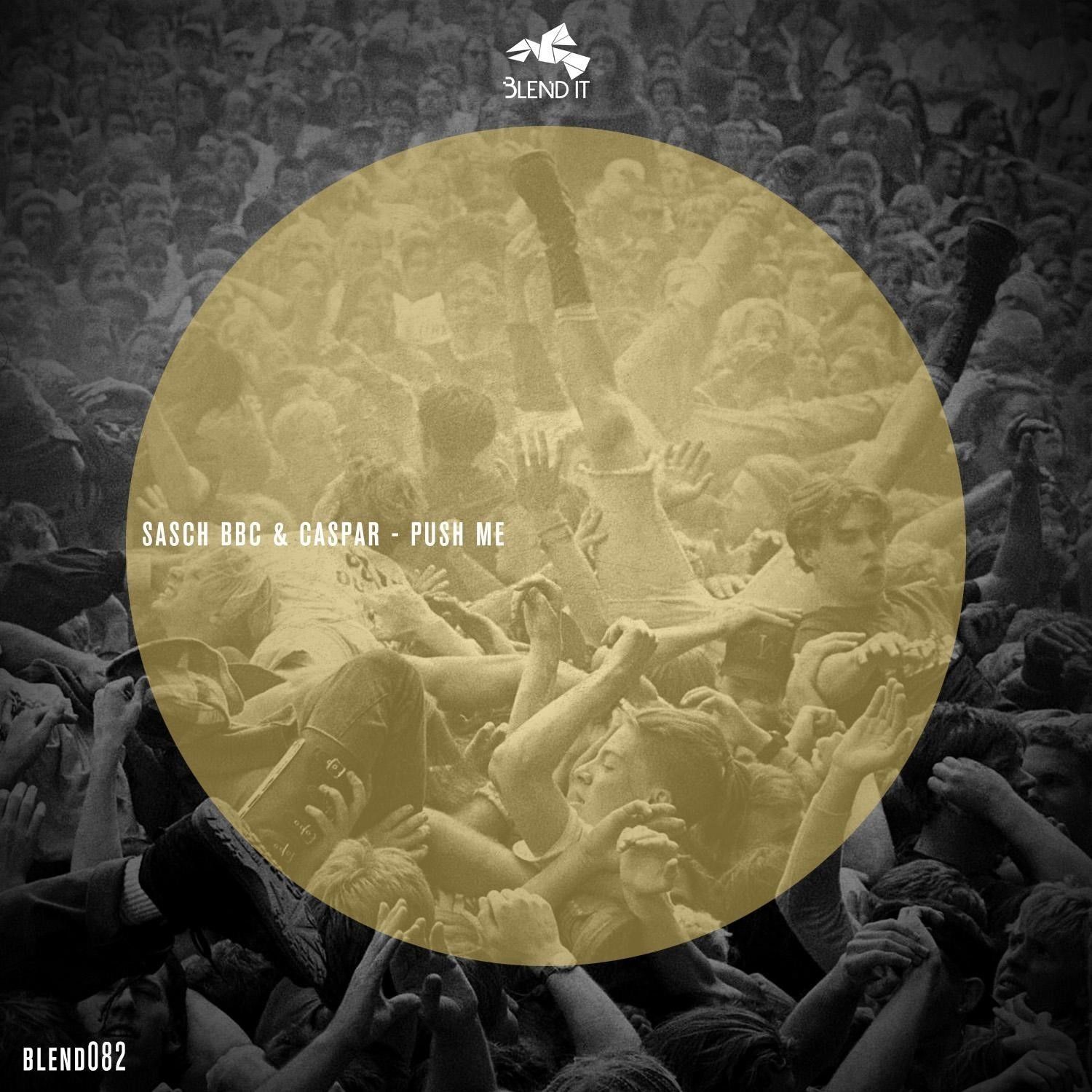 Sasch BBC & Caspar – Push Me
Blend It Records likes to push it to the next level by bringing you a release like no other featuring Sasch BBC & Caspar's "Push Me".
Contrary to common belief Sascha Ries aka Sasch BBC is not a branch of british broadcasting, nevertheless his name also stands for splendid entertainment. He delivers delicious music from Germany's Rhein-Main-Area. Deep-seated in there are the roots of the current Loft resident, which shaped the mentality of his sound since the beginning. In young years, Sascha was electrified by the precursors of today's electronic scene like Front 242 and Nitzer Ebb. The desire for spinning records himself and encouraging a crowd to dance grew and was rewarded with his first residency in the age of 16 (1993) – in a time when pegging styles was not a common practice, when Techno was simply Techno and even House and Happy Breakbeats didn't get in line. Around that time Sascha utilized an Amiga-computer to make his first steps in musical production & for the people's pleasure, a lot of tapes were mixed.
His sets were supported by Sven Väth, Loco Dice, Ricardo Villalobos, Magda, Marco Carola, Richi Hawtin and many other top-class DJs. Sascha became iconic in the widely acclaimed Loft Club plus taking up an additional residency in Frankfurt's innovative Monza Club in 2002 made him conquer almost all electronic clubs around the Rhein-Main-Area. In addition to his career, he has been playing at the Time Warp 08 to 14!
Heavily affected by the locally specific minimalistic Deephouse sound, he spreads his music up to groovy and funky House, Indie sounds, Neo Dance and 80's Synth Pop – but always with a certain element of high temper. Dark and blut just simply never was his thang.
Together with Sasch BBC on this release is his friend Caspar, who is also popular in the Rhein-Main-Delta with a similarly sounding name famously also known as DJ Sasha Casper. Caspar's DIY attitude has led him to his fame as a talented artist all over the region & has also led him to mount his own studio, giving way to his musical ideas and to a long list of releases. With a friendship like no other and a shared repeated mantra "Music has to be fun" by Sasch BBC, Blend It Records latest addition to FUN music by Sasch BBC & Caspar's "Push Me" is definitely not one to miss!