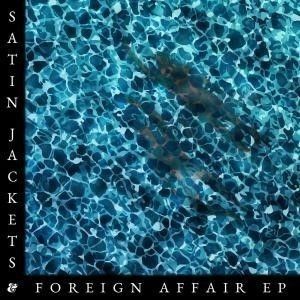 Satin Jackets – Foreign Affair
Indie Dance duo Satin Jackets get set to release their 'Foreign Affair EP' on the unstoppable Eskimo Recordings. This three track EP sees the German pair at their absolute best starting with the wholly uplifting and epic 'Sunrise In Paradise' moving into the deeper disco delight 'Gelee Royale' and ending on the more thought provoking 'Fall Apart' featuring Nashville, TN based producer and vocalist Patrick Baker.
BACKGROUND
Satin Jackets is the brainchild of german music producer Tim Bernhardt who teamed up with his friend Den Ishu as lead performer.
Last year they released the highly successful 'You Make Me Feel Good' on Eskimo Recordings, alongside collaborations with highly demanded vocalists as well as top-ranked remixing work turning the project into a very recognisable brand name for lush Indie Dance tunes with a pop appeal and a four-to-the-floor groove.
Having toured three continents with over twenty gigs in the past year, Satin Jackets has claimed their place as protagonists in the scene with the recently created live show. The continuing work with Eskimo Recordings, The House Of Disco and their own Glam Jam Artists will ensure Satin Jackets keeps playing a vital role at places favouring momentum between 105 and 115 beats per minute.
Satin Jackets embark on a tour late July / early August covering the likes of Singapore, Batumi and Istanbul among the stops.
Last track on the EP 'Fall Apart' features Patrick Baker who has fast built a name for himself in the past year with releases on Anjunadeep and Hed Kandi plus high profile collaborations, racking up two top ten singles on Beatport and Juno and receiving support from the likes of Pete Tong on Radio 1 and on Sirius XM in the US.