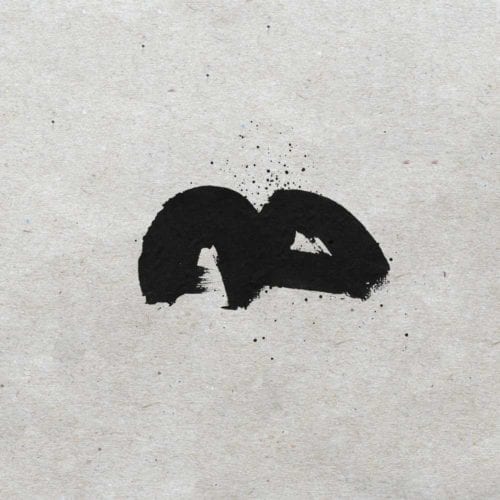 Satoshi Tomiie Announces A_A Album
Satoshi Tomiie has announced the debut release from his experimental live project, A_A. 'A_A' will be released as a vinyl-only, 6 track album on his A_A imprint on 16 July (via Yoyaku distribution in Paris). A_A sees Satoshi return to a hardware era set-up, using no computers with each track performed and recorded live in one single pass.
Tomiie explains: "A_A is a project Inspired by Electric Jazz, Experimental Noise / Avant-garde and the stripped down elements from the music I've been loving and creating from the beginning – Electronic and House Music. Current project members are myself and Nao Gunji and the name stands for ABSTRACT_ARCHITECTURE, this represents its craft, sound and texture."
He's identified three key elements within A_A's work, the foundation being Tomiie's stripped down yet shuffled, house rooted groove with his own drum and percussion kit (sound design done on analog synthesis) and subtracted deep bass. He then cites the abstract sound/tone texture of Electric Jazz as a "big influence" on the project.
The third element, Experimental / Avant-garde, is where Tomiie invited Nao Gunji to the project to pursue it together, following the techniques of 20th century experimental composers through the use of modular synthesizers. The current line up of Eurorack modules is full of references to the 20th century avant-garde – from Pierre Schaffer's Musique Concrète to John Cage's Radio Music. There are modules that mimic Pauline Oliveros' Tape Delay Music, Cage's I-ching, or highly computational methods such as Granular synthesis.
At the centre of A_A's set-up is the new Roland TR-8S that Satoshi created sounds for. A full list of tools and equipment follows below. Following the release of the forthcoming album, A_A live shows will be announced later this year.
https://www.facebook.com/satoshi.tomiie.dj
https://www.instagram.com/satoshi_tomiie/
https://soundcloud.com/satoshitomiie
https://www.residentadvisor.net/dj/satoshitomiie
ABOUT SATOSHI TOMIIE:
Satoshi Tomiie has been a pioneering and driving musical force since the early days of house music. Now, decades after his debut single 'Tears' alongside Frankie Knuckles, the Japanese born, New York and now Paris based DJ, producer, remixer and label boss is regarded as one of electronic music's most musically adept and accomplished producers.
A student of jazz and classical piano, he's constantly evolved how he works. Now experimenting with a new hybrid Modular DJ setup, he can effortlessly fuse live analogue modular synthesis with traditional DJ sets. Regularly playing clubs such as DC10, Rex, and from South America to Tokyo, he releases music on labels including Kerri Chandler's Kaoz Theory, No19, Holic, Yoyaku and his own Abstract Architecture.
'A_A' – Tracklist
a Abandoned In The Air
b1 Dim
b2 Aeo
c Jam #1
d1 Dub
d2 Wah