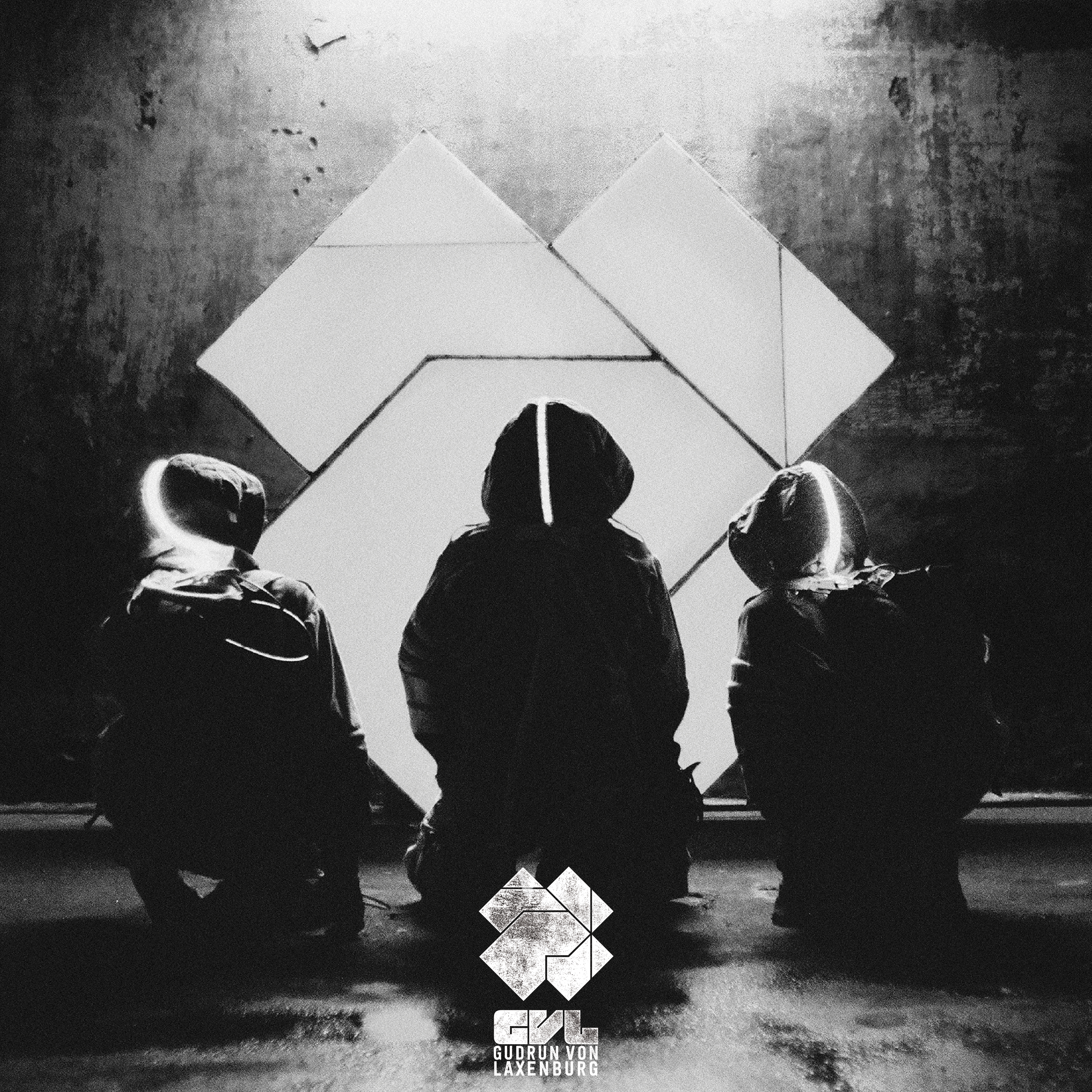 Gudrun Von Laxenburg - Saturate
From live grassroots to big records deals with BMG/Skint Records based on their reputation for being great showmen, Viennese Gudrun von Laxenburg's story is a classic tale of almost Cinderella proportions soundtracked by blistering electronic fusion… Word of mouth, unhurried hype, natural development: proof that the cream does rise to the top even in today's convoluted, social media saturated industry. Gudrun von Laxenburg are the real deal in every way imaginable.
Ideas and creativity that mirror their music and their live on-stage explosiveness: Gudrun von Laxenburg is even larger than the three men you see on stage. Their friends who were there at the front of their very first show remain part of the GVL phenomenon, passionately contributing artistically to their videos, photos, costumes, lighting, promotion and marketing, giving the guys even more time and freedom to perfect the ultimate Gudrun von Laxenburg live experience. This eventually led them to some of Europe's biggest festivals, including Austria's Urban Art Forms.
Described as genre-defying fusion surcharged with raw drum power and synths and a sound that sits somewhere between Daft Punk, Digitalism, Justice, The Prodigy and the Chemical Brothersthey're debut LP is due out this year. First up on the Skint/BMG imprint is Moving Water. which drops on 8th February. In the lead up, they've just dropped an explosive music video for theirChemical Brothers rework of Saturate which you can check below.
With their LP Panic being released early this summer, the momentum is only just beginning to grow for the band.