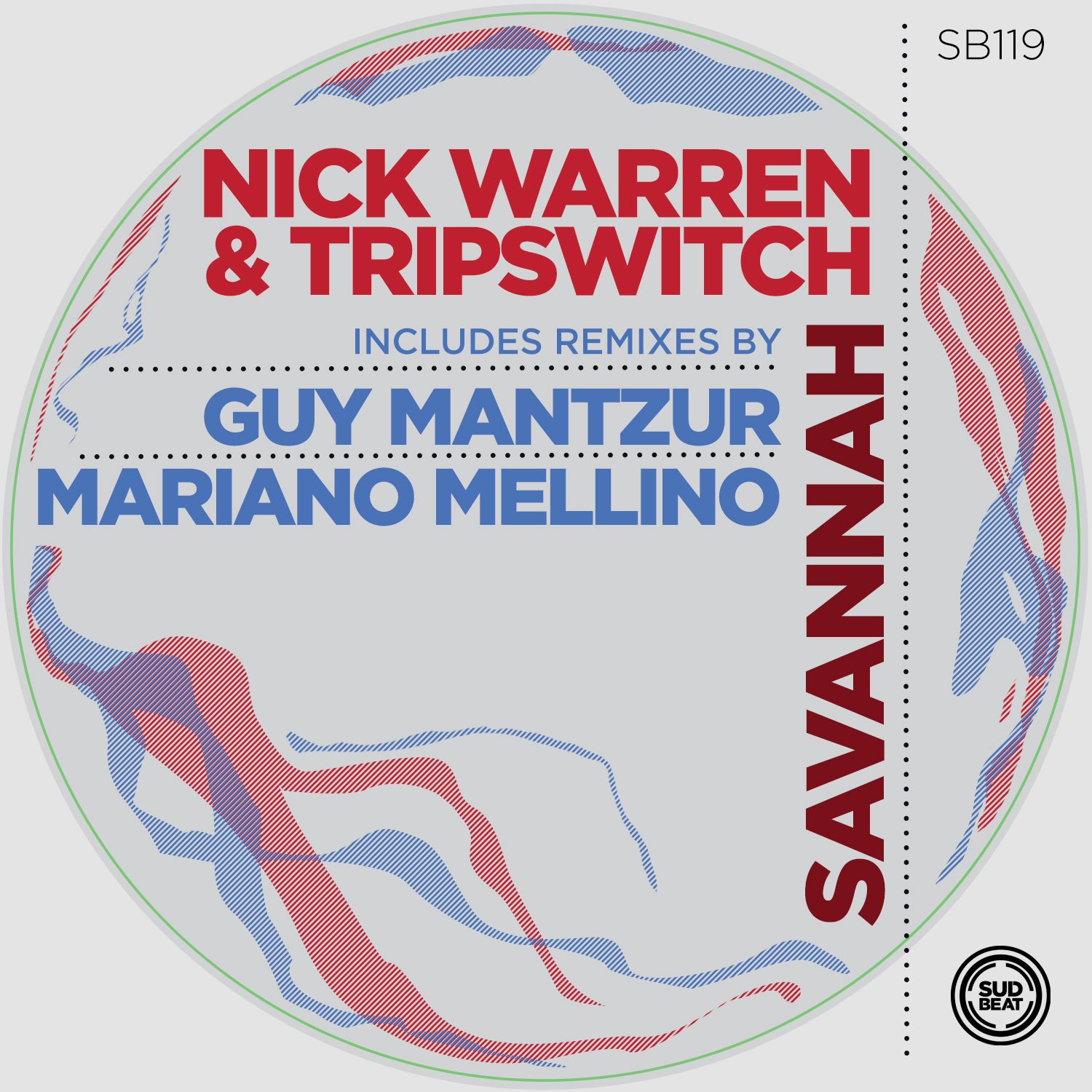 Nick Warren & Tripswitch - Savannah
Nick Warren & Tripswitch collaborate and bring you the wonderful 'Savannah'.
Nick Warren has been on the top of his game for decades as a world class DJ and of course part of Way Out West. More recently, he has been pushing his Soundgarden events and label to notorious Global praise.
Tripswich is famed for both his chill out sets, as well as his own clubbier vibes and his new onedotsixtwo imprint. The guys have been good friends for many years, and so was logical for them to collaborate.
The track itself is an emotional peak time smile inducer, as waves of feel good sounds are ushered in over a crisp percussive groove. Heart warming sub bass, tinkly sounds, cool FX, infectious pads, reversed guitar like sounds and an incessant (but most welcome) two note line that gels everything together. A timeless feel, but fresh as a daisy sounding. This is big. And we love it.
The in-demand Guy Mantzur steps up on remix duties, a man always on top of his game. His remix grans your attention from the off with its cool bassline and snare fills giving this a classic feel, while all around subtle expansion of the sounds, as they are introduced, whilst locking you under its magical spell. The tinkling tones add warmth as the build and general feel really explodes into an intense and dramatic dance floor creating chasm of goodness.
Mariano Mellino also delivers his re-working, and we are treated to a passionate and stormy colossal slab of melodic mayhem. Fantastic sounds fix together freely and comfortably, as this pounding under-groove throbs, but all wrapped up in a warm blanket of sounds from the original, thats are very pleasing and a serious slab of dance floor goodness!