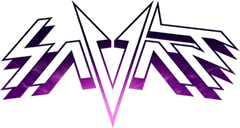 SAVANT ANNOUNCES NORTH AMERICAN 'ALCHEMY TOUR'
Breaking onto the global dance stage in a truly unique manner, Scandinavia has delivered it's most intriguing chart-crushing producer. With a discography spanning more than 10,000 original tracks and releasing even more at a staggering pace, prolific artist Savant is a game-changing composer and performer.
Hailing from Oslo, Norway, Aleksander Vinter views Savant more as a description as opposed to his stage name. Born with Asperger's Syndrome, his unique comprehension of music theory has yielded a diverse collection of original music spanning a blinding number of genres. However his body of work's massive scope aren't the only impressive numbers Savant can lay claim to.
In 2009 Vinter received industry validation, confirmed with a nomination for the Norwegian equivalent of the Grammy Award for his album "Outbreak." 2011 saw the birth of the Savant alias with his first album release under the moniker, "Ninur." By February 2012 he was already releasing chart-toppers with "Vario" reaching #4 on Beatport, followed in June by "Overworld" which marked his first #1 hit.
Savant soon followed up with another #1 smash "September" but perhaps his most unprecedented achievement came in the form of his album "Alchemist" released in December. "Alchemist" blew up the Beatport charts,with tracks peaking at #1 on the Overall Top 10, Dubstep, Drum and Bass, Electro House and Indie Dance/Nu-Disco charts.
Following a strong North America Tour his spring 2013 release "Cult" debuted tracks at #1 across the Beatport Dubstep, Drum and Bass, Glitch Hop, Breaks and Electro House charts. In between these wildly successful albums Savant has also released dozens of free tracks to his loyal fan base via his Soundcloud page.
Catch Savant worldwide in his hugely successful Alchemy Tour hitting cities all over North America.
ALCHEMY TOUR
9-13 // Drum Selecta Festival // Bruno, Czech Republic
9-14 // Circolone // Milan, Italy
9-16 // Higher Ground // Burlington, VT
9-17 // Brighton Music Hall // Boston, MA
9-19 // The Fillmore // Silver Spring, MD
9-20 // The Long Branch // Raleigh, NC
9-21 // Starlight Ballroom // Philadelphia, PA
9-27 // El Ray Theater // Los Angeles, CA
9-28 // Bottom Lounge // Chicago, IL
9-29 // Tomotato Fight Festival // Charlotte, NC
10-18 // Bt59 // Begles, France
10-22 // Garfinkles // Whistler, Canada
10-25 // Electric Owl // Vancouver, Canada
10-26 //Freaknight // Seattle, WA
10-31 // Ten Nightclub // Calgary, Canada
11-1 // Encore Nightclub // Edmonton, Canada
11-2 // Footwork Nightclub // Toronto, Canada
12-20 // Les Tanzmatten // Selestat, France
http://www.savantofficial.com/