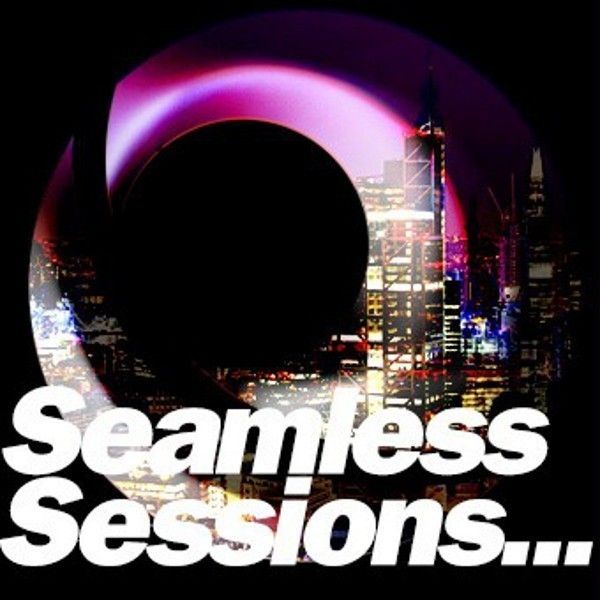 Seamless Sessions
…is back after 2 hot months in Ibiza at Hotel Es Vive. After the closing of The White House and a 5 years residency Seamless moves from South West London, East to Shoreditch, to the multi award winning venue McQueen on Tabernacle Street. McQueen is a hybrid club with restaurant, bar and club over 2 floors. The Manhattan-esque club is the perfect venue for Seamless for its new London residency. With Seamless artists Graham Sahara, Alias Rhythm and Will Clarke joined by Seamless Sessions residents Momentum DJs and Tobie Allen, the man behind Bootleg Social. With a great line up supported by Ben Sowton, Ash King, Katie Cooper, Donna Love and Fabio Nunes upstairs and full production and CD give-aways we expect a very busy night….
Will Clarke
Will is now being recognized as one of the new up and coming producer/DJ's with the talent to capture the hearts and minds of an international audience. With a host of residencies and guest spots behind him, and an established residency at Kanya (Ibiza), Will is a formidable player in Ibiza's dance scene. He has played in some of the most respected clubs in the world, including Space (Ibiza), Eden and Ministry Of Sound. It is no surprise that he has supported some of the biggest DJs in the world, Pete Tong, Fatboy Slim, Ferry Corsten, Laidback Luke, Michael Woods, Funkagenda and Zane Lowe to name a few!
Graham Sahara
Graham Sahara is a long time Ibiza face who has been and continues to be a resident of the both legendary Ibizan super-club Pacha Ibiza, and also Km5 Bar Lounge for over a decade. He has played for world famous brands such as MTV and headlined alongside Laurent Garnier at the huge annual Paradise Party in Belgium. He has demonstrated his abilities to play in any kind of situation by also playing at smaller more VIP venues such as playing for fashion icon Roberto Cavalli ́s club in Florence, and performing exclusively at the after show party of award winning British musician Jamie Cullum in Paris. He was nominated with Central Avenue in the 2012 Beatport Music Awards for Best House track of 2011 for their remix of Long Legs Runnin by Matt Caseli & Danny Freakazoid on Spinnin Records. Graham is head of A&R for Seamless and compiles and mixes many compilations each year as well as releasing singles and remixes for the label.
Tobie Allen
Tobie has been around the London club scene for years delivering his own brand of chaos across the city and beyond. The Bootleg Parties are legendary and best described in his own words "To stage events that will bring back that anything goes, hedonistic atmosphere. More than a club night, more than an event, every Bootleg Social is a gathering of like minds that are all quite unashamedly up to no good. When you enter any Bootleg Social event you check not only your coat at the door, you check your inhibitions, your preconceptions and your attitude as you enter a truly unique clubbing experience, an experience where you'll feel so good that it has just got to be illegal."
Momentum DJs (Mike Chadwick & Bappa DJ)
South West London based DJ duo. Playing back to back from start to finish. They've been tearing up the London scene for past four years now.
Since their residency at SO.UK in Clapham Common they've been regular faces at SO.UK, The White House, Gigalum, Inigo, Hed Kandi Bar, Ministry of Sound, Pacha, Brixton Club House, Plan B and Egg. They play regularly for Curiosity Club, Bootleg Social, Prohibition, South City, Electronic Sessions, Space London, A-List, Seamless Sessions and Lock 'n' Load on line ups with Basement Jaxx, Armin Van Buuren, Above and Beyond, Manuel De La Mare, Luigi Rocca, Nicky Romero, Stefano Noferini, Gavyn Mytchel, Timo Garcia and EDX to name a few.
They also run Momentum as a dance event in its own right. They have put on events at many of London's top venue's including, Egg, Pacha, Ministry of Sound, The White House, Plan B, Brixton Academy, Brixton Electric and have also held regular bar nights across London including Hed Kandi Bar Clapham, So.UK, Gigalum, Grind, Mist on Rocks.