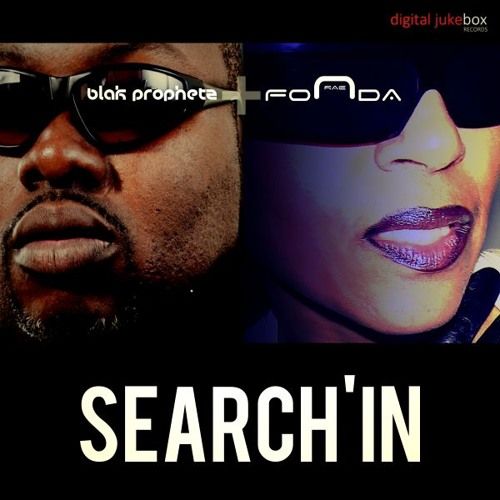 Fonda Rae & The Blak Prophetz - Search'in
Fonda Rae arrived at the tail-end of the '70s to power several enduring post-disco club singles with her flirty, sweet, yet tough vocals. A regular sound of Studio 54 the native New Yorker debuted on the self-titled album by Don Armando's 2nd Ave. Rhumba Band, an August Darnell project on which she was showcased throughout, including both sides of the "I'm an Indian, Too"/"Deputy of Love" single. She went on to be featured on Kid Creole's Off the Coast of the Me, fronted Fantasy's "You're Too Late," and was subsequently the voice of numerous studio projects, including Patrick Adams' Rainbow Brown ("I'm the One") and Wish ("Touch Me," later covered by Cathy Dennis). During this period, she also released the occasional solo 12", such as the boogie classic "Over Like a Fat Rat" (made with Leroy Burgess) and "Heobah" (which she co-wrote and co-produced). A steady variety of background session work and featured appearances continued through the end of the '80s. By the beginning of the '90s, she was primarily sought for lead vocals on house records.

Solo and co-billed releases popped up on occasion, highlighted by singles on François Kevorkian's Wave Music label and the revered U.K. imprint Nuphonic (the latter via a collaboration with Adam Goldstone). Fonda remained active well into the late 2010s. Fonda Rae has teamed up once again with her producer Mark Anthony (Blak Prophetz) to release this powerful club demanded track entitled 'Search'in' on Digital Jukebox Records due for release on 24th June this year.