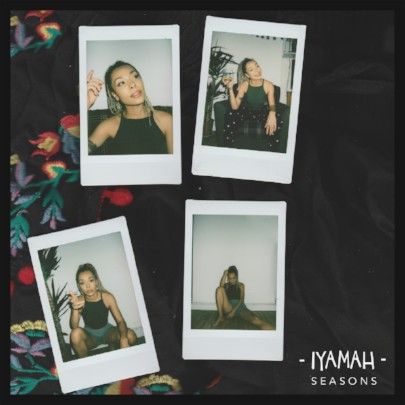 Iyamah - Seasons
Citing Alicia Keys and Adele as hear earliest musical influences, Brighton-based vocalise Iyamah has delivered her soulful new single 'Seasons.' Set for release on 25th October, the track follows a long and rich music history for Iyamah, who first picked up the piano at the age of 13, starting to write songs after her teacher convinced her of her talent.
Growing up on the sounds of African drumming and reggae music, Iyamah developed a strong love for neo-soul, hip hop and the likes of Lauryn Hill and Erykah Badu, as she started writing toplines for drum & bass features, whilst immersed in Brighton's club scene.
It led her to a collaboration with Black Butter Records' My Nu Leng, featuring on their festival anthem 'Senses' – performing it at Glastonbury, Reading & Leeds and SW4 to name just a few.
However, Iyamah would find her sound living in London – one that links more closely to her original roots. Following on from her debut release 'Cryptic Love' and summer single, 'Silver Over Gold', Iyamah's latest offering cements the hype around the young star.
With production from artist/producer Sam Wills and LA based producer, Kojo, her stunning vocal alongside her dynamic blend of hip hop, soul and jazz, serves as an anthem about change in life and love.
Possessing the kind of natural musical and lyrical prowess that seems to have emerged fully-formed, Iyamah has already performed alongside Kojey Radical and Poppy Ajudha at the Wave Magazine launch, supported artist Mahalia on her UK tour and US artist Masego on his European tour.
Following on to a sold out London headline show herself, Iyamah is undoubtedly a name you'll be hearing much more from.