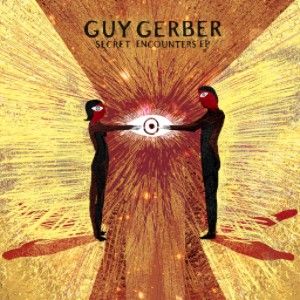 Guy Gerber - Secret Encounters EP
Guy Gerber returns to his own RUMORS label, with his first release since the success of last summer's 'Rumors On The Dancefloor' EP, featuring Miss Kittin.
Guy's RUMORS label has quickly established itself as a breeding ground for innovative and progressive techno, thanks to it's steadily-growing catalogue of high- calibre productions: RUMORS was the home for Gerber and Puff Daddy's album 11 11. A fusion of spoken word, rap and diverse shades of electronica that was released as a free download, 11 11 proved Gerber's willingness to take risks.
'Secret Encounters' is Guy's first solo EP on RUMORS, and more than lives up to the high standard he's set for the label.
Featuring lead track 'Secret Encounters' and B side 'Full Circle', the EP strongly channels the atmosphere that Guy aims to create at his RUMORS event series and Ibiza residency; the producer previously revealed snippets of both tracks to the public in a recorded mix live from RUMORS at Destino earlier this summer.
Despite his increasingly busy touring schedule, the 'Secret Encounters' EP proves Guy's love for the studio is as strong as ever. His attention to detail shines through across both tracks, each of which fit in perfectly with the kind of dark, enigmatic house and techno that has become the hallmark of the RUMORS brand.