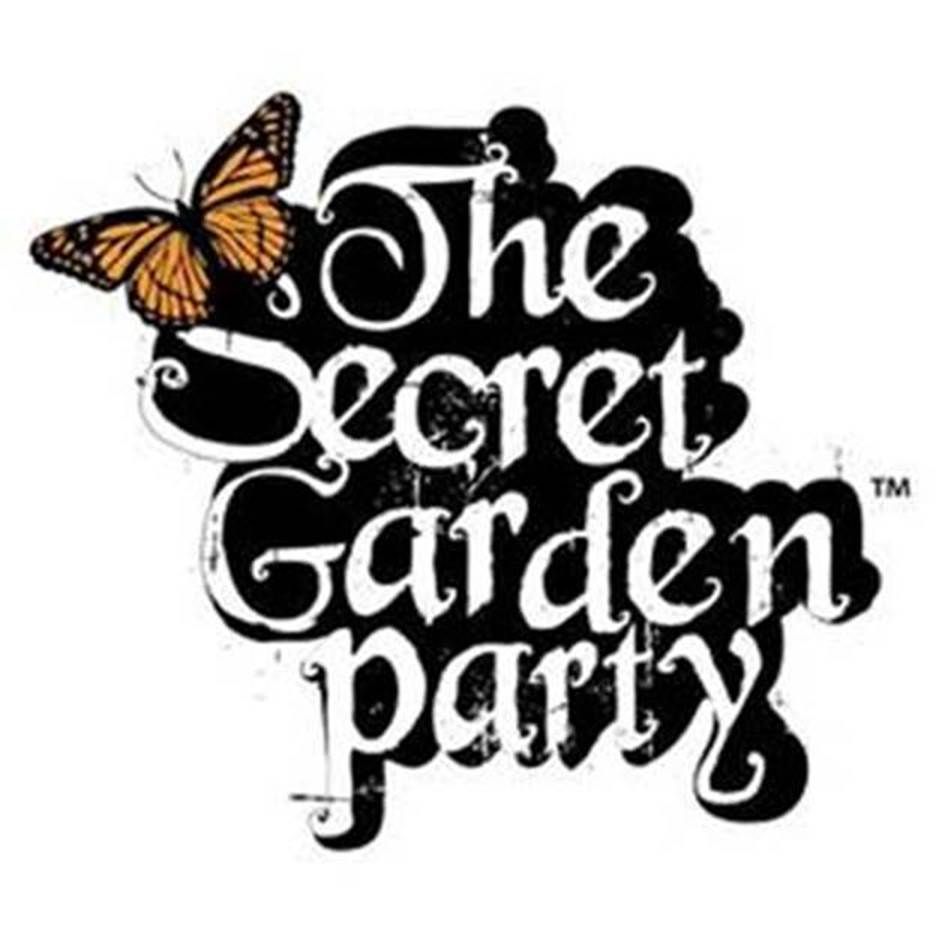 Secret Garden Party announces full line up and more….
Secret Garden Party is pleased to announce their full & extensive line-up for 2016. With more than 15 stages of live music, many b2b secret & unique dj sets, impromptu parties & parades, the scene is set to bring you the best party of the summer;
This year's theme 'The Gardener's Guide to the Galaxy' explores the world of science fiction using the inspiration of Arthur C Clarke, Azimov, Philip K Dick and Douglas Adams to take the party off to new destinations and dimensions…….
Live line-up is as follows….
CARIBOU / AIR / MARIBOU STATE
MILKY CHANCE / SHURA / LISSIE / SUBMOTION ORCHESTRA / BAND OF SKULLS / ANDREYA TRIANA / FIELD MUSIC / THE TEMPER TRAP / RAE MORRIS / IZZY BIZU / ANNE MARIE / BEATY HEART / RATIONALE / LA FEMME / TELEMAN / MONEY / DUA LIPA / SAMM HENSHAW / BILLIE MARTEN / C DUNCAN / BEARDYMAN / NATTY / THE MOUSE OUTFIT / MAX JURY / PETITE MELLER / ROSIE LOWE / LITTLE COMETS / HÆLOS / SWIM DEEP / SG LEWIS / JODIE ABACUS /DAVID RODIGAN / THE JAPANESE HOUSE / NZCA LINES / MOLOTOV JUKEBOX / MEILYR JONES / CLEAN CUT KID / SUNDARA KARMA / FORMATION /BARNS COURTNEY / OSCAR / STEALING SHEEP / HOT 8 BRASS BAND / THE SKINTS / PURE BATHING CULTURE / SLØTFACE / LOUIS BERRY / ZIBRA / SHANNON SAUNDERS / KLOE / THE AMAZONS / ISLAND / ZAK ABEL / MT WOLF / NIMMO / WEAVES / POSTAAL / STARLING / LOVESSEGA / KUDU BLUE / SERAMIC / AMBER ARCADES / BABEHEAVEN / CROOX / ARDYN / BEANS ON TOAST / GET INUIT / THE AGE OF L.U.N.A / PLEASURE BEACH / INHEAVEN / BY THE RIVERS / BOX OF LIGHT / WOWH / PALACE WINTER / ISLAND / THE LOVELY EGGS / JUNGLE BY THE NIGHT / ZAK ABEL / THE BROTHERS MOVE ON / 47 SOUL / RIVRS / RUKHSANA MERRISE / THE SLOW SHOW/ MAX MILNER & THE COMMUNITY / CLOVES / THE WHOLLS / EXMAGICIAN / STRONG ASIAN MOTHERS / MAN AND THE ECHO / LAIL ARAD / HAUS / LEO STANNARD / MEADOWLARK / TAYA / EARL / BROKEN BRASS ENSEMBLE / FRONTEERS / APRIL TOWERS / KEIR / ANTEROS /LAZY HABITS / KIOKO / BROADWAY SOUNDS / ZURI AURA / ESPA / ALL THE PEOPLE / THE DEFEKTERS / EARL OKIN / THE MEOW MEOWS / ROBYN SHERWELL / STEVIE PARKER / TOM WALKER / FEWS / JAMIE JOSEPH / THEY SAY JUMP / AKUA NURU / GIRL FRIEND / KUENTA I TAM / SEA BED / THE FUTURE DUB PROJECT / YOUTH / COURTS / KEEP UP/ EMILY CAPELL / GUTS / MIAMIGO / WILLIE J HEALY/ AISHA BADRU / SAMUEL FORD / HOT SOLES / TOM GREENAN / ACTOR / SEAFOAL / BELLE ROSCOE / STONY BROWDER JR / BLONDAGE / SECRET COMPANY
DJ Sets are as follows…..

DJ SHADOW
THE MARTINEZ BROTHERS / HOT SINCE 82 / JACKMASTER / STANTON WARRIORS / DJ MARKY / RONI SIZE & KRUST FT. DYNAMITE MC / WAZE & ODYSSEY / A GUY CALLED GERALD / BICEP / MIDLAND / DJ HYPE / BEN PEARCE / CITIZENN / EJECA / SUPER FLU / DJ TENNIS / B.TRAITS / MAXXI SOUNDSYSTEM / EAGLES & BUTTERFLIES / JON SA TRINXA / PARANOID LONDON / JASPER JAMES / HUXLEY / WAIFS & STRAYS / LAURA JONES / TAXMAN / EDU IMBERNON / DELTA HEAVY / CRAIG RICHARDS / MARK JENKYNS / FELIX DICKINSON / RUEDE HAGELSTEIN / PEDESTRIAN / JFB / LOADSTAR / JONAS RATHSMAN / HITO / SAM BINGA / THE HEATWAVE / FARAWAY (LOS ANGELES) / FLEETMAC WOOD / MOOSE FUNK SQUAD / LUKE SOLOMON / JODIE HARSH / LEWIS BOARDMAN / LANCELOT / ROBERT JAMES / EDDY TEMPLE MORRIS / TYKE / FUTURE BOOGIE / COOPER SAVER / THROWING SNOW / KRYWALD & FERRER / URULU / MR BEATNICK / ITCHY & SKRATCHY DJS / DENNEY / MYSTERY JETS DJ / TRISTAN DA CHUNA / SET / CHILDREN OF THE DUST / BE SVENDSEN / OLAF STUUT / THE MENENDEZ BROTHERS / SLAMBOREE / MOJO FILTER / MR PRICE / SLIM HOWL / WAX WINGS / 2 BAD MICE / COUSN / MAN POWER / KASRA V / SAGE CASWELL / FAT TONY / SOBAD / WILD SIRENDA / BANOFEE PIES / SHAPES DJS / POLYNATION / TIM FANUCCI / ITCHY RICH / PEDRAM / FRANK CO. / KB & AIRAYD / DAGGER / CARASEL / BOBBY PLEASURE / D PRODUCT / FRANK TOPE / STEVE HUERTA / HILIT KOLET / MAZE & MASTERS / NIC FISCHER / OLIVER KEENS / ANDY LEMAY / JEN FERRER/ JIM WARBOY / T-SEX / VELLUM / JUAN THYME / CLAM JAM / KAROUSEL / LOVE U & I / MICHAEL PALMER / SOPHIE LLOYD / TED ROGERS / JAMES PHILLIPS / JERK / MIXOLOGY DJS / SPACE STATION / ZEN ZERO / JOHNNY ROCK / CHARLIE MCFARLEY / GILL DALTON & BRYDIE / DUNCAN HATTERMAN / OLLY MUNDY & ASHLEY WILD / FOR BETTER OR WORSE /

"The Gardeners Guide to the Galaxy"
…ParticiPation….
The Secret Garden Party's creative teams of oddballs & eccentrics have been on a mission to prepare the most cosmic, inventive, fun-packed and immersive experience yet for participating 'Gardeners.' Think intergalactic mermaids, astronaut training, mind-bending installations, Dance-Offs, Space Safaris, Floating Dance-Floors, mass Paint Fights……Here are just a few highlights we can mention……
Mermaid School
Samantha Milligan – Mermaid School – 17f131aa-3383-11e5-b91f-92ce347ad47a – Web
Swap your swimmers for flippers – the only party where you can learn to be a mermaid. You may not have real scales, but silicone and lycra seem to work just as well. Come stretch your beautiful shiny tails and wiggle your fins and become the fish you once were!
Astronaut Survival School (A.S.S)
Do you have what it takes to survive in space? Probably not. But that's okay, because we can teach you! Live beyond your galaxy and show that you're not just the toughest in the world – you're the toughest in the universe! The faint hearted need not apply. Illegal aliens welcome.

Star Drive-Xpress
We love Segways. What happens when you throw them all into one orbit? Star Drive-Xpress. Your favourite Mario Kart characters battle it out across the universe to win the ultimate race. On Segways.
Games
Ariel boxing, jelly wrestling, zorbing football, suicide sports -you name it we've had it. We're the only place where mud wrestling can seem a bit mundane. Secret Garden Party is the home of ultimate silliness, and the Colosillium is our front room. Not quite sure how to be a silly space sausage? Don't worry; we've got that covered.
Punting on the Lake
Without a doubt one of the great appeals Secret Garden Party has is our wonderful Lakes. Take a boat or a punt out to our remarkably designed and curated floating stages. The Lake Stage is always a focal point of the festival and the pagoda has become one of the most anticipated stages to get onto. Dancing on water is the closest we've got to walking on water.

24- Hour Parties within the Party
Our Voyage Crew of performers, fun-busters and DJ's help you to immerse yourself into the party. Founded on participation, no individual will leave the garden having the same experience. This is a serious party where the constraints and social barriers of city life are released allowing gardeners to embrace their inner performer. We provide the platform, you have the freedom to explore, interact, and create your own journey. With 24 hour venues, unique b2b DJ sets and secret party's there is always somewhere to lose yourself.
Spectaculars
Imagine this. You've had a day of galactic gallivanting, exploring the universe's back garden and being the guardian of our secrets. In front of you are fireworks dancing across the star filled sky, behind you your vessel floats silently on the still water, and you wonder if you ever really want it to take you home. LED Stars fall from the Sky. Water-born holograms circle the Lake. Spitfires circle your head whilst you sip your cider and you look down at your newly painted skin and have a realization – you never have been an outsider. You were just meant to be outside.

Now Booking……
Fine Dining……
Having gone through a transmutation, MILLIWAYS takes its name from Douglas Adams' seminal Restaurant at the end of the Universe. Lovingly curated by Chris Gillard:

For full details and bookings: http://store.secretgardenparty.com/index.php?route=product/category&path…

Big Green Coach…
SGP travellers have a choice of 19 different departure locations plus an exclusive 'Green Traveller Discount Card'. Presenting the card in and around the site gives access to various deals and discounts on food, drink and clothing. For more details and to book click:
http://www.biggreencoach.co.uk/events/secret-garden-party-tickets-coach-…

Boutique Camping Bookings….
There's a huge range of field stations available from beautiful belle tents to tipis or yurts. Ideal for couples, sharers or families. Boutique customers have 'one small step,' from their accommodation straight to the throbbing heart of the Party. Welcome to the Heart of Gold…your Pan-Galactic Gargle Blaster awaits. For full details click HERE

The Sanctuary……
The Sanctuary is the perfect place to restore and revive after the travails of travelling the Interplanetary Superhighway.. Booking in advance: store.secretgardenparty.com

Tickets 2016 …..
The theme for 2016 is: 'The Gardener's Guide to the Galaxy.'
Tickets are available now from: www.secretgardenparty.com