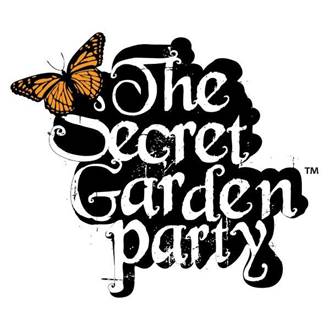 Secret Garden Party reveals 'Wild Side' venue line up
The Secret Garden Party is pleased to announce some of its wildest parties and full line-ups for the stages and venues hidden in the wild and wooded edges of the party; The Lost Woods, Where The Wild Things Are, The Labyrinth and firmly on the wild side (as opposed to wooded): the Little Gay Brother venue.
From Jain, the hottest new talent to come out of France, all the way to the masterful Steve Davis (formally of snooker now of techno) there are definitely 'ones not to miss', including long-time friends like Maribou State and new ones such as Andhim.
However there is plenty more to discover, which is what SGP is all about: to quote a favourite band: "There's so much more to see in the darkest places" (Cloud Cult)
But if you can't wait till July? Little Gay Brother will be holding their warm up party – Secret Garden of Eden – at Heaven, London on Sunday 28th May. Details below.
WHERE THE WILD THINGS ARE
Jain / Akala/ Zak Abel /The Moonlandingz / Bonzai /Pumarosa/ All Them Witches/ Clean Cut Kid/ Mabel/ Etta Bond /Be Charlotte/ Toothless/ North Downs/ Let's Eat Grandma/ Seramic /Boxed In/ Laurel/ Áine Cahill/ Croox/ Cosmo Sheldrake/ Alice Jemima /Mont Jake/ Wowh/ Oscar Mic/ Lost Colours/ Malka/ Sasha Brown/ Gecko /Mr Vast/ Ned Dylan/ Earl Okin/ All About Tobe
+ more to be announced
THE LABYRINTH
George Fitzgerald / Maribou State DJ Set / Soul Clap/ Jonas Rathsman /Craig Richards/ Man Power/ Honey Soundsystem /Maxxi Soundsystem/ Luke Solomon /Pedestrian/ Waze & Odyssey /Felix Dickinson/ Matt Tolfrey/ Adam Shelton /Dave Harvey/ Waifs & Strays/ Christophe /Bobby Pleasure/ Itchy Rich/ Charlie McFarley /Ollie Mundy/ Ashley Wild /Sleazy Wonder/ For Better Or Worse
LOST WOODS DISCO
AndHim/ Jonas Rathsman /Steve Davis & Kavus Torabi /Flamingods DJ Set/ Jono Ma/ Olaf Stuut Live/ Polynation DJ Set/ Mojo Filter
Uone/ Sam Goku/ Head Gardener/ Zero 7 DJ Set/ Maribou State DJ Set /Leefand (Wild life)/ Lancelot/ Gentle Mystics Sound System
Dom Servini/ (WhaWha45's)/ Slug Rave/ Right Here Right Now /Audley/ David Minns/ Qash
LOST WOODS LIVE – CHAI WALLAHS
K.O.G and the Zongo Brigade /Sheelanagig/ Smash Hifi /Horseman & The Uppercut Band /Honey Feet /Gypsies of Bohemia /Abstract Orchestra /Koffie/ Gallowstreet/ Soccer 96 /The Urban Folk Quartet/ Lakuta /Liam Bailey/ Mammal Hands / New Orleans Swamp Donkeys /Yumi & the Weather/ Lazy Habits /Time for T/ Me and my friends /Dojo/ Sola Rose/ Olah Bliss / Holly Holden Y Su Banda /Dakhla Brass/ Balaphonics /More Like Trees/ Solana /Feelgood Experiment/ Kioko Tokio Myers/ Vojta/ Ash Walker
LITTLE GAY BROTHER
'I'm a Drag Queen, Get me Outta Here'
Attack Attack Attack/ Craig Campbell/ Fat Tony /Frank. Co/ James Phillips/ Jim Warboy /Jonathan Bestley/ Jonjo Jury/ Lewis Burton /Mansushi/ Maze & Masters/ Nic Fischer /Oli Keens/ Paul Heron/ Spacestation /Terry Vietheer/ The Menendez Brothers/ Tim Fanucci /Twice Shy Presents Gay Garage /Wax Wings/ ZenZero
& Secret Special Guests
********
LITTLE GAY BROTHER'S SECRET GARDEN OF EDEN @ HEAVEN
Hidden away in the heart London's hectic west end is a very Secret Garden – a walled paradise of temptation and hedonistic indulgence. Deep inside this utopian wonderland is a blissful community who go by the name of Little Gay Brother. For one night only these bohemian creatures will be inviting you to enter the promised land…
Sundays at Heaven welcomes Little Gay Brother back to present Secret Garden of Eden. In hot anticipation for our final voyage to The Secret Garden Party, the Little Gay Brother crew will be bringing all the vibes of the garden to London's west end on Sunday 28th May.
…PREPARE TO BE SEDUCED BY THE SERPENT …AND TASTE THE FORBIDDEN FRUIT 😉
Whether you're an Adam, Madam, Eve or Steve, dress for a journey into paradise. With shows all night long from Little Gay Brother
DJs:
Hannah Holland /Paul Heron/ Terry Vietheer /DJ Frank.co /The Head Gardener
Lewis G Burton
Performance:
Kalypso Bang, Lewis G Burton, Chester Hayes, Orange Gina, Rudi Douglas, 3rd Girl, Dominique, Kierah Stark, Felippe Johann, Sophie Brain, Amie Carter, Jordi Sure +more!
Live link here : https://www.facebook.com/events/1733623723596482/?ti=icl