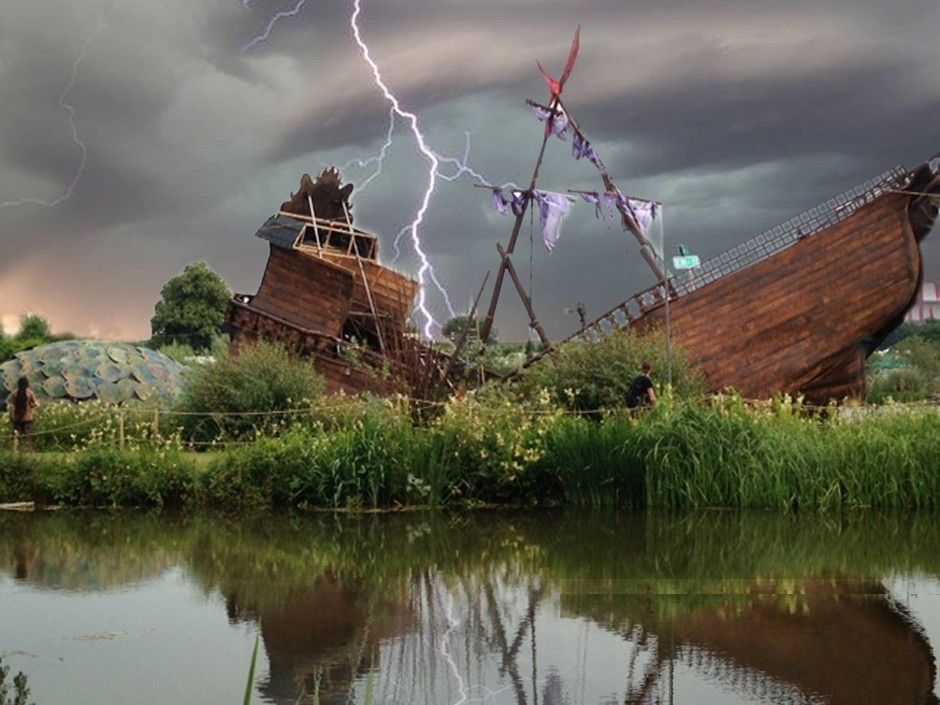 Secret Garden Party takes direct hit!
A lightning bolt hit a major art installation at the Secret Garden Party near Huntingdon Cambridgeshire last night just prior to the event's opening this Thursday. Fred Fellowes, event organiser said, 'It was a brutal storm last night; a good watering for the garden but our lake art installation took a direct hit around 2am. I wonder if we are inviting trouble by having the theme 'Superstition' this year?'

It was captured here by mobile phone.

Luckily the forecast for the weekend looks good.