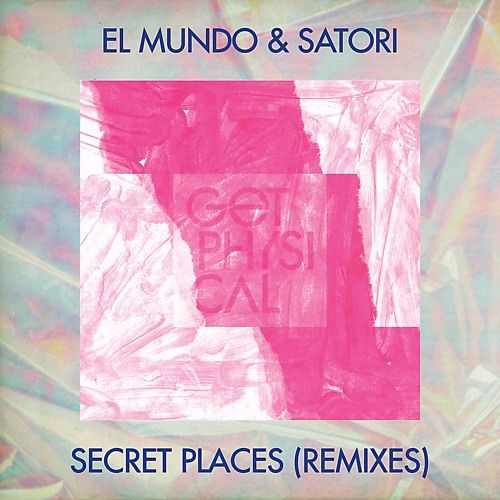 El Mundo & Satori - Secret Places (Remixes)
The years have been kind to Pim van der Burgt and Djordje Petrovic, AKA El Mundo & Satori. The Dutch duo have caused a stir with their passionate blend of house music for quite some time now, and thriving with the well-deserved international attention. But now, the boys have each taken their own path, and taken on their own sounds. But let us, for a moment, remember what was. Originally released on Bla Bla back in 2010, 'Secret Places' now makes a comeback via Get Physical.
The Original plays alongside a hot remix from Italy's Ambassadors of House, System Of Survival, A remix from Daniel Sanchez and Satori's own fresh reinterpretation. The original brings your hips to a swing with a satisfyingly tactile horn sway laying down an unmistakable groove. Using this as the corner stone the boys take us away with a brilliant after-hour burner. System of Survival take things in a totally new direction, creating an elegantly crafted piece of house music, rich in synth and groove, they prove themselves once again. Daniel Sanchez takes it back into tech-house airspace. Letting the rhythm and the bass do the talking as he teases those catchy horns. Satori's 2016 Reinterpretation adds a pinch of grit, underlining the track once again with a new feel.
Beatport: August, 19th 2016
iTunes: September, 02nd 2016