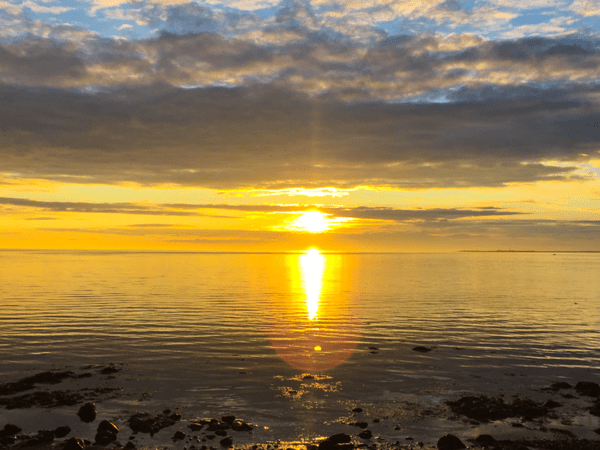 Secret Solstice 2016 Announces Guy Gerber To Play Into The Glacier Party
Iceland's Secret Solstice festival has been making headlines since last year for their incredibly unique side events, as add-ons to their main event. These have included the world's only performances inside a glacier since last year, and this year the world's only concert 400 feet underground inside a dormant volcano.
Now, only a few weeks out from their third edition, Secret Solstice has released the impressive lineups for almost all of their side events, including a brand new party they're putting on for the first time.
Guy Gerber has just been named as the act to play the incredible Secret Solstice presents Into The Glacier event, within a 550-meter long tunnel inside Europe's second largest glacier Langökull. Along with this, Secret Solstice announces that Guy Gerber and artists from his label Rumors will also be the first acts scheduled to play Secret Solstice festival in 2017.
For the lucky 100 that have secured tickets to the event's exclusive Secret Lagoon party, there's the massive news that Kerri Chandler will be the act scheduled to play this event. The American house music legend will play one of Iceland's most stunning locations in the town of Flúðir, with attendees relaxing in the country's oldest volcanically-heated geothermal lagoon.
Although these side events sold out in record time this year, those who missed out need not stress. Along with the artist announcements, Secret Solstice have just revealed their new Horizon Party, at a secret location just south of Reykjavik for a series of intimate dance soirées.
The three Horizon Parties will be held on June 16th, 17th, and 18th with Guy Gerber, Ryan Crosson, and Skream headlining these respectively. With such incredible acts, and only 200 available tickets per show at 7,900kr (approx. £44/$63/€56), they're likely to sell out extremely quickly.

The side event announcements can be found in full below:
SECRET SOLSTICE PRESENTS INTO THE GLACIER
17TH JUNE – Guy Gerber, Infinity Ink
18TH JUNE – Droog & Artwork (Special Windsmoke set)
19TH JUNE – Högni Egilsson, Hjáltalín
SECRET LAGOON PARTY
19TH JUNE – Kerri Chandler
HORIZON PARTY
16TH JUNE – Guy Gerber, Serge Devant, + Special Guests
17TH JUNE – Ryan Crosson, Nitin, + Special Guests
18TH JUNE – Skream, Artwork, Bensol, + Special Guests
MIDNIGHT SUN BOAT PARTY
18TH JUNE – Matt Tolfrey, Marc Roberts
GEOTHERMAL POOL PARTY
18TH JUNE – RVK Soundsystem
19TH JUNE – Marc Roberts, + Special Guests
The full lineup for Secret Solstice 2016 can be found below. Full festival passes covering the entire four days of the event start at 24,900kr (approx. £137/$200USD/€177) and can be purchased from the official Secret Solstice website.
Secret Solstice 4 Day Passes, VIP, Camping and special side event tickets are on sale now at secretsolstice.is, while supplies last