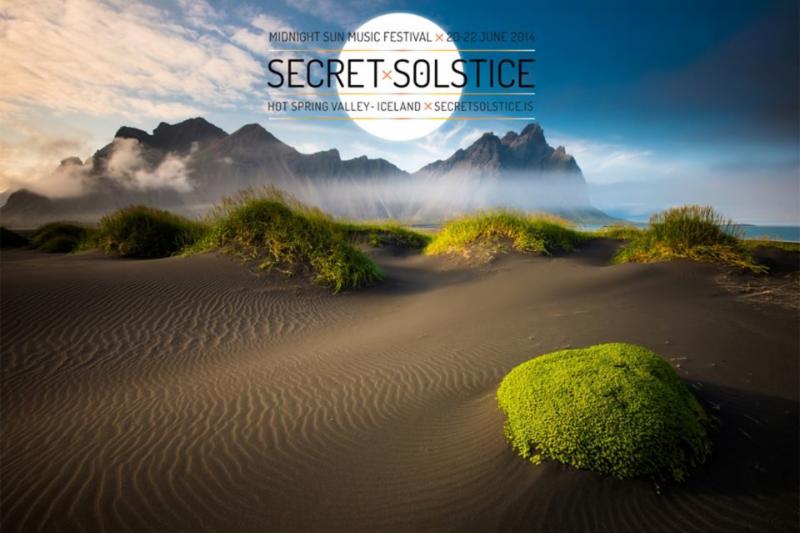 Secret Solstice – Midnight Sun Music Festival, Iceland
If you've ever dreamed about partying in a place where the sun won't set for an entire weekend, with Massive Attack at the peak of the music flow, here's some good news: the tiny North Atlantic nation of Iceland has an answer to your prayers.

Secret Solstice, a 72 hour daylight music festival in Iceland from June 20th – June 22nd, is the first of its kind, due to the unique concept behind the location and time it's to be held. Already called the "world's most unique music festival" by The Examiner in the United States, the event is slated for the summer solstice weekend when the sun doesn't fully set, meaning a complete 72 hours of daylight.

While more than one hundred acts are set to perform at the festival, Secret Solstice have only announced their first lineup so far. Already booked are big names including Massive Attack
Woodkid, Carl Craig, Damian Lazarus, Eats Everything, Skream, Jackmaster, Boddika, Oneman and Kerri Chandler, the first time event has some heavy hitters on the bill, likely to draw thousands from overseas, with the help of WOW air (tickets available from www.wowair.com – flight tickets from £69)

Tickets in the UK are available to be purchsed at www.secretsolstice.is with a limited number of early-bird tickets available for £85.00.

Secret Solstice – Secret Solstice Festival Iceland 2014 — First Video Announcement on MUZU.TV.