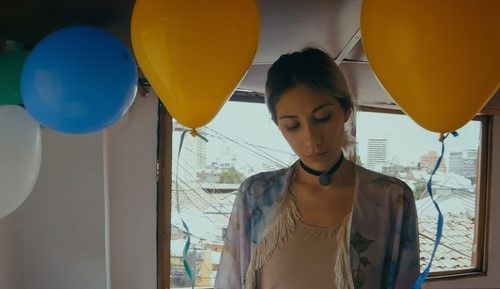 Tei Shi - See Me
Rising star Tei Shi (Valerie Teicher) has today unveiled her brand new video for her ethereal Verde EP track 'See Me', which was released on Double Denim earlier this year to widespread acclaim.
Shot by DREAMTIGER on location in both Val's current home of New York and in Bogota, Colombia, where she spent most of her childhood, the video is intended as a visual representation of all that defines her and her history. In Val's words:
This video was shot between the New York winter, and the mountains and streets of Bogota, Colombia. Two environments that I identify with very strongly. It came together kind of spur of the moment, I had an amazing team with Dreamtiger and Jonathan Wing helping me fulfill the idea. We spent some days exploring Bogota, the city where I spent most of my childhood and where my mother's side of the family has lived for generations…along the way we found some breathtaking and really unusual settings, which gave the song a totally new life. I wanted to be able to share this part of my identity through my music somehow, so here it is, in me re-discovering a lot of what defines me and my history through the music that has defined me for the past year. Hope you enjoy it.
Crowned 'Most Blogged Artist of 2014' on Hype Machine, Tei Shi's profile has grown steadily since the release of her 2013 Saudade EP, but it was her single 'Bassically', also on the Verde EP and described by Gorilla Vs Bear as "one of the more badass, body-movin jams we've heard this year", which cemented her well and truly as an artist to watch. 'See Me' is a more harmony-driven, hypnotic, down-tempo number that has proven a live favourite. It was produced by Luca Buccellati, Tei Shi and Dave Glass Animals.
Tei Shi will be touring with Years and Years in North America this September and is currently working on new music.