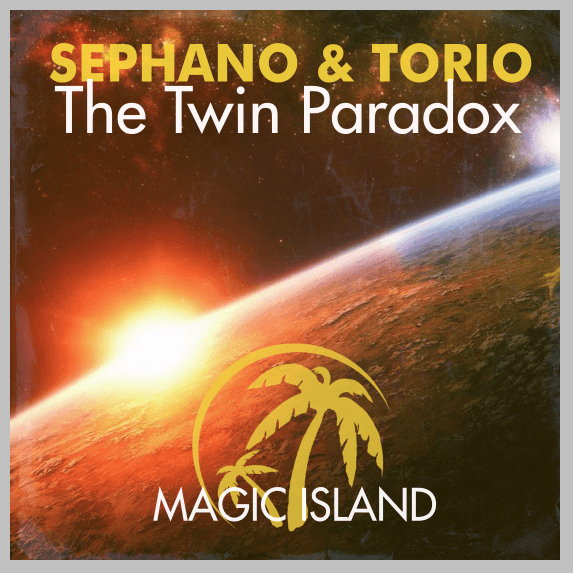 Sephano & Torio – The Twin Paradox
Production big shots Sephano & Torio just keep on delivering when it comes to larger than life singles and as you might expect – the summer season triggers a foot on the gas for the duo who've established themselves as a serious force in the electronic music world. Teaming up with Magic Island Records – the label behind Trance legend Roger Shah, the Black Hole Recordings sub-division adds Sephano & Torio to their impressive roster with 'The Twin Paradox' – a grand Trance production that's already picking up spins from the likes of the legendary Giuseppe Ottaviani, Andy Duguid and Steve Anderson.
The solid production is as ever a technical masterpiece, mixed to the highest level and shimmering in every frequency range in a way that Sephano & Torio pull off in such style. 'The Twin Paradox' boasts a beautiful melodic breakdown with glistening piano chords, sultry leads and a typically slamming drop that's already blowing up crowds around the world. The contrast of grinding bass synths and euphoric melodies is a style that Sephano & Torio have mastered and are now attracting the very top level of DJs. The duo swing between big-room Progressive and Electro and more Trance-like styles, but they're one of the select few whose signature sound is distinguishable, no matter what the genre may be.
Coming off the back of their remix of Tiesto's classic 'Just Be' which shot up to the top 30 on Beatport, the boys are in great form and are making 2014 a year to remember. Standing out and being recognised as one of the elite gets harder every year, but Sephano & Torio are doing just that.