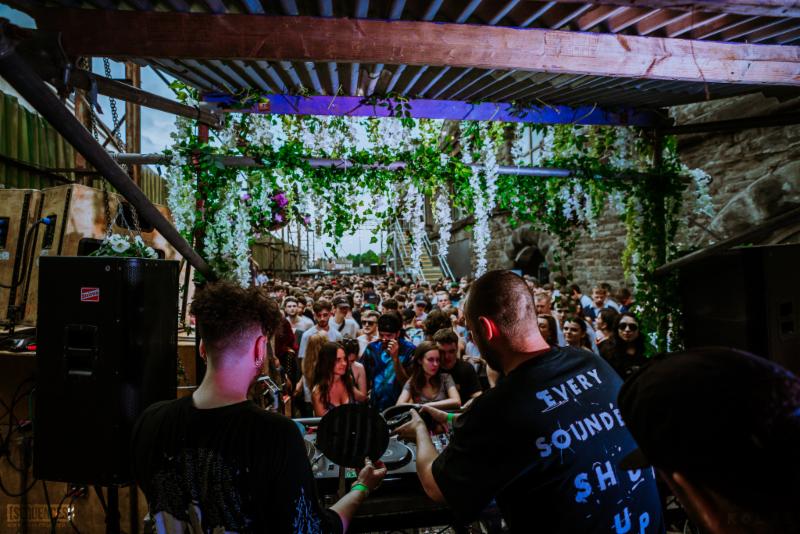 Sequences Festival Unveils Full Lineup For 2019
Firmly established as one of Bristol's most beloved bass music events, Sequences Festival returns for its fourth year on Saturday 17th August 2019 at a brand new central Bristol warehouse location.
Continuing its trend of locking in the biggest names in bass music and soundsystem culture, Sequences enlists the most exciting fresh talent and old favourites for 2019. DJ EZ is one of the most influential figures in the scene and he'll demonstrate why he's held in such high esteem thanks to a powerhouse set, while the most vital voices in urban music, Headie One, Jaykae and P Money, will deliver only the most venomous bars throughout the day.
Critically acclaimed soundsystem collective Mungo's Hi Fi will be joined by Eva Lazarus for an unmissable DJ set, rising star Jossy Mitsu will undoubtedly continue to make waves with her addictive strain of UK bass and Mala makes a welcome return to proceedings with an extended two hour set.
In an exciting first, the festival will expand from its Motion home and take up residence in a brand new central Bristol warehouse, the gritty surroundings providing the perfect backdrop for a devastating soundtrack. While the location is yet to be announced, it'll stay true to Sequences' ethos of showcasing cutting-edge bass music in Bristol's most unique spaces.
Tickets available here: www.sequences.co.uk
+++
FULL SEQUENCES LINE-UP
DJ EZ
HEADIE ONE
JAYKAE
KINGS OF THE SHADOWS
Serum / Voltage / Bladerunner / Inja / Trigga & Bassman
HAZARD
KOAN SOUND (Present Polychrome Live)
P MONEY
Critical Sound Takeover:
MEFJUS
KASRA
HALOGENIX
LEVELA
Deep Medi Takeover:
MALA (2 hour set)
KAHN
SICARIA SOUND
MUNGO'S HIFI (DJ Set Featuring EVA LAZARUS)
KYRIST
JOSSY MITSU
JAYDROP
KSTYLZ
GEORGIA
SHABOOM
TS2W
KOAST
Hosted by:
SP:MC
JAKES
MAKSIM
TEXAS
SUN OF SELAH
JUMA
LINKS & FURTHER INFORMATION
SEQUENCES
www.sequences.co.uk
www.facebook.com/sequencesUK