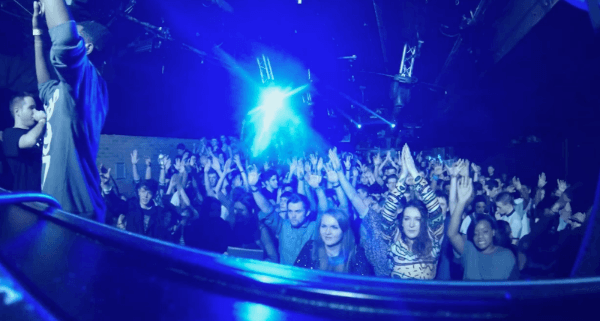 Service 1st Anniversary
One of London's most exciting new clubnights, Service, will celebrate its first anniversary in stellar company this October 24, also marking the start of its life as a label.

Service began as an offshoot of the Audio Doughnuts and Upfront Project events, when founder Nick James wanted to step out alone and try something different. From its home superclub, Fire in Vauxhall, Service has hosted a wide range of the biggest names in underground dance music: from scene veterans like Slimzee, Loefah, Noodles, Pinch, Shy FX and Zed Bias, to fresh talent like Dark Sky, Wen, Applebottom, Beneath, Barely Legal and Paleman.
Notably, Service were entrusted with throwing both Zed Bias' epic Bday Bash and the launch party of his label Biasonic. As Bias has announced he'll be hanging up his headphones at the end of the year, these two events are made all the more memorable and special.
For the first anniversary party, Service announce one of their biggest line ups to date. Night Slugs lynchpin Girl Unit is first billed, promising a bass-heavy workout of up-to-date club hybrids. Swamp81's Mickey Pearce brings a jagged, percussion-focused sound, and Last Japan will team up with inimitable MC Trim for an hour of high energy grime. Another Night Slugs signee, Neana, performs together with Rara as Gang Fatale, Sweyn Jupiter and Alex Deamonds go back-to-back, and Service label artist Majora also features. This line up draws on a variety of styles from within the niche that Service is making its own, giving them status as one of the best parties at the forefront of underground dance music in London.

This party signifies the end of an incredible first year for Service, but more importantly the start of bigger things. 2015's parties and festival stages are already in the works, and so too is a new London based label. Majora, whose bassline-indebted House has graced labels such as Sounds of Sumo and Tumble Audio, will provide the first 1st release, together with yet-to-be-announced, high profile remixes. Check out the first Service EP given away in December 2013 here.

With so much excitement and promise surrounding Service right now, the first birthday is set to be one of their best parties yet.

Service 1st Anniversary takes place on October 24th at Fire,