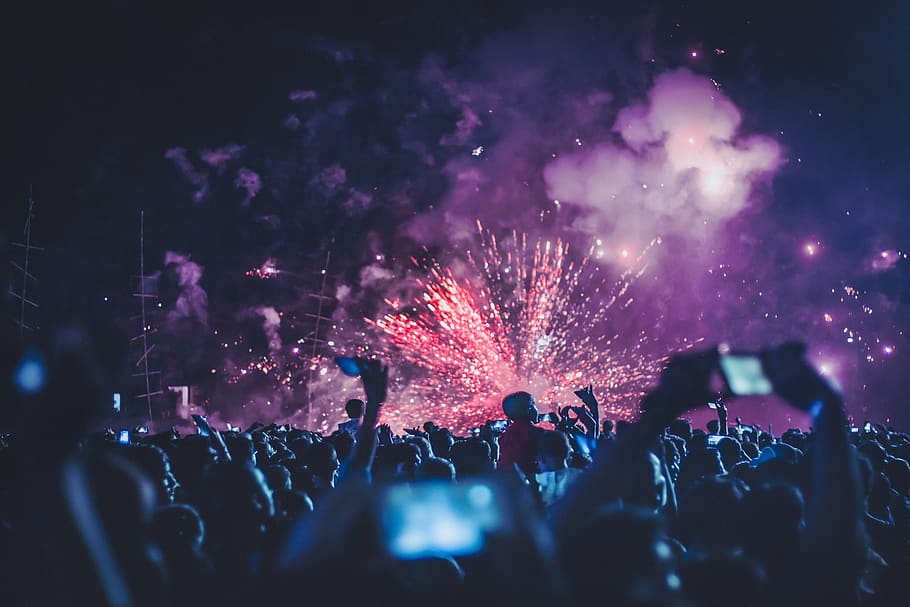 Seven of the Best Boutique Music Festivals
What can be better than world class music in a special location with heady crowds?
Not much we don't think. Thankfully you have so many options all over the world that there really is something to suit all budgets now.
Here is our round up of some of the best.
Echoes from Agartha
There can be no location quite as historic and special as this one – it is in the cradle of human civilization amongst ancient mountains eroded by aeons of weather. There will be camel rides, balloon trips, yoga, and so much more to explore as well as the rich local culture and customs. The sounds come from tasteful names including Lee Burridge, Mind Against, Seth Troxler, WhoMadeWho, Chaim b2b Jenial, Tarsol, Elif, Majnoon and many more.
AUDRA Festival
This city has been named European Capital of Culture so this is a perfect chance to go check it out. The music is bold and the locations range from art galleries to steel factories. Helena Hauff and Aurora Halal are amongst the best headliners.
Hide&Seek
This year Hide&Seek returns for a third edition after two super early editions in 2019 and 2021. It is a heady and classy one for the real underground music lovers and goes down in a lush country landscape with the beautiful family-owned stately home Capesthorne Hallas the backdrop. This year, Zip, Todd Terje, Apollonia, Sonja Moonear, Priku, Fumiya Tanaka, Raresh and many more line up.
Access
Nothing beats a good old knees up in the British countryside and this festival sure is that.It has big stage designs and a cross-sectional take on house, disco, techno and more from acts like Octo Octa b2b Saoirse, Jeremy Underground, DJ Boring, Dan Shake, CC: Disco, Dam Swindle, Crazy P Soundsystem, MATHAME, DJOKO b2b Harrison BDP, Byron The Aquarius b2b Jamie 3:26, Raw Silk and more.
Lost in a Moment
If you like it deep, dreamy and classy then this one is for you. It comes from the Innervisions label heads Dixon and Ame who play their only UK back-to-back set this year. They will be joined by fellow heavyweights Avalon Emerson, Elkka, Haai, Gerd Janson, Jenny Cafra, Mano Le Tough and more in a quiet and blissful spot not far from London. Perfect.
Forbidden Forest
Grantham is the all new location for this event year and as such it is bigger and better than ever. There are various stages, a world of markets, food and entertainments to explore and some big names playing including AJ Tracey, Adam Beyer, Loco Dice, Jamie Jones, Darius Syrossian, Alan Fitzpatrick, Apollonia, Gorgon City, AJ Tracey, and many more.
Moga Caparica
One of the most beautiful spots in Europe is the Portuguese coast.
MOGA happens in two places in the year and this edition is the one on the Portuguese coast. You can be sure it will be bathed in sun and offer some super dancing chances under the rays with all sorts of off parties and beach parties so you can dance with the sand between your toes. The music comes from Breakbot & Irfane, Chez Damier, Chima Hiro, Cruz, Fernando Costantini, Guy Gerber, Klin Klop, Amine K, Audiofly, Carlita, Dam Swindle, Dan Shake, Daox, Folamour and Yokoo amongst others.