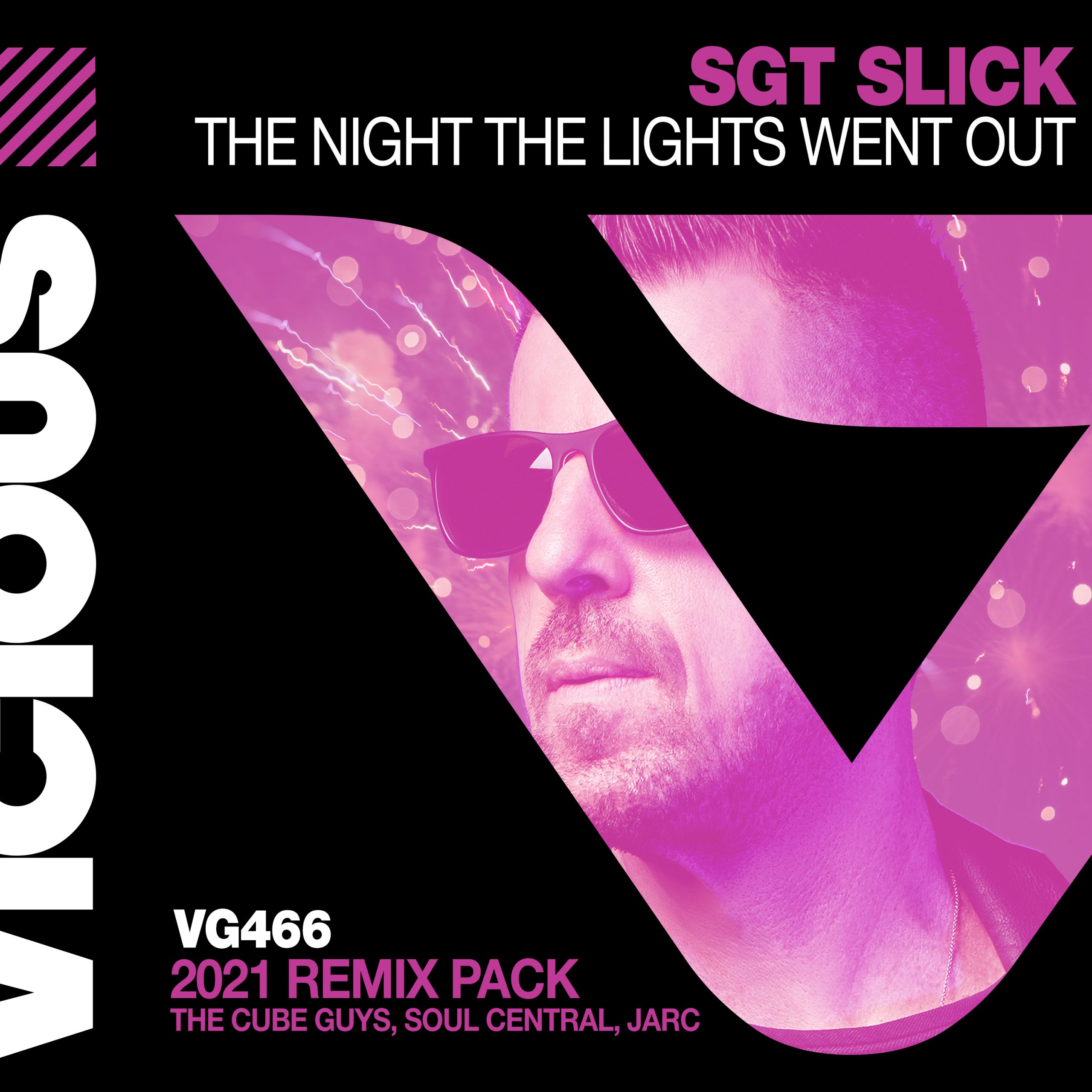 Sgt Slick's Club Anthem Goes Global With The Cube Guys & Soul Central Remixes
Already considered a masterstroke in Australia's Sgt Slick's discography, his massive hit song last year "The Night The Lights Went Out" returns with The Cube Guys and Soul Central recently delivering two elite new remixes for a 2021 Vicious Recordings release.
Out on exclusive promo it is already garnering widespread support from the likes of Roger Sanchez, The Martinez Brothers, Ben UFO, Paco Osuna, Tom Novy, Graeme Park, Brandon Block, Judge Jules, Spirit Of House and Kiss FM, expect this track to fire straight to the top of the charts.
All producers on this package are universally known for their trademark sounds and delivering tracks that stand the test of time. This pairing brings more European heavyweights to the illustrious Vicious Recordings roster which has also seen remixes curated by Spencer Parker, Patrick Topping and new cuts forthcoming from Gerd Jansen, Hector Morales and Birdee.
Originally founded in 1992, they have accrued over 200 releases and featured artists such as Avicii, Dirty South, Madison Avenue, Peking Duk, and The Potbelleez. Releasing a number of local artists including Aria Award winning Sgt Slick, Ground Level, Bubbleman, Pendulum heralding club scene acclaim, they have continued to break new acts and maintain their chart topping position. Referencing back, the label garnered major international success with their Vicious Grooves release of Andy Van's Madison Avenue project and the hit single, "Don't Call Me Baby" which once again returned to the charts with Mousse T. returning it to number one across all major platforms.
No strangers to production themselves, label heads Andy Van (Super Disco Club) and John Course have both appeared across multiple releases and heavily support the growth of their artists. One such namesake is Sgt Slick who has appeared on Vicious with a succession of iconic grooves. His brilliant "Gimme, Gimme, Gimme" rework tore up clubland and turned in millions of Spotify streams, so once again prepare to hear these latest mixes further shining his crown as a firm fixture in clubs, airwaves and media in 2021 and far beyond.
Buy / Stream / Download : Available from all major platforms
Release Date: 19th Feb 2021
More Info:
Support & Follow: