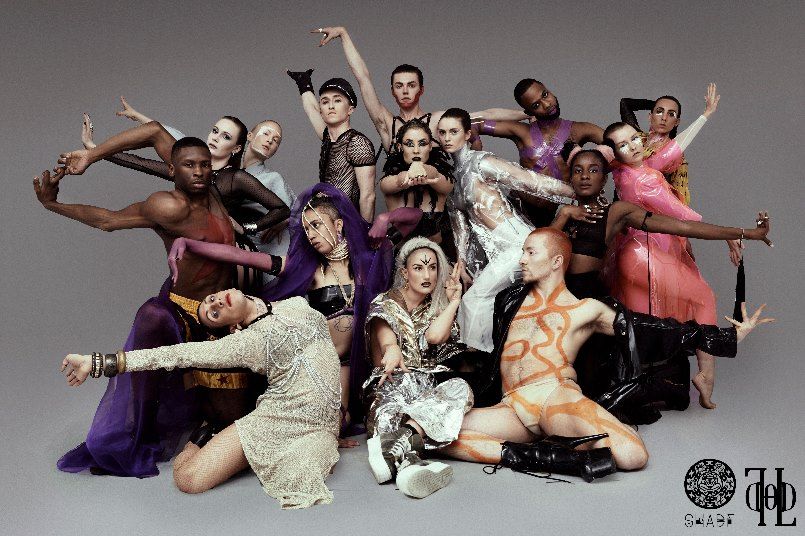 Shade featuring Realness: Vogue Night
The two premier parties on the London Vogue scene join forces for a night of epic proportions. SHADE, a night of slammin' NYC house, Disco and G House partner up with REALNESS, created by the founders of the UK House of Lady Di, a collaboration from Vogue heaven. DJs, guest Rushmore and resident/promoter Guy Wiliams (plus more TBA), bring the beats to the dancefloor while performances from The House of Lady DI and more, ensure a spectacle and offer the freedom for you to just dance and enjoy the music and action, or take part in the floor battles and show off your skills.
REALNESS was born just over 1 year ago, birthed in a small underground basement space in Dalston. This event was destined for success due to the core foundations from which it was built, a Vogue Night created by the founders and parents of the UK House of Lady Di Mothers' divaD Magnifique-Lady Di, Paleta Lady Di and Father Benjamin Milan-Lady Di. Realness creates a platform to celebrate individuality in all its facets and the coming together of those that share the love, passion and heart for a culture and a lifestyle that is larger and fiercer. Plus it strives to bring back the club vibe and atmosphere for the people to enjoy dancing and sharing together, living for the music without judgement.
This is why REALNESS has teamed up with SHADE, a club night founded by Guy Williams and Josh Caffe in 2014, inspired by the New York sound of deep, Jackin & Soulful house with it's roots in the original disco sound. Past guests include Severino, The Carry Nation, Hannah Holland. After successfully programming 2016's Winter pride in Jan of this year Guy is now working with Rebecca Paisis (Director and promoter from Winter Pride UK) to help create a platform for artists that might be DJS/Dancers, or just clubbers that get off on great music and interested in the Voguing culture
There is a theme "TRIBE". Represent your own tribe, which is yourself as the individual – colours, characterisations, details that would signify who you are, where you are from or what you stand for, go larger than life and be extravagant, showcase your character and your personality. Don't be afraid to jump off the edge and celebrate who you are, your Tribe. MORE IS MORE! The theme is not mandatory though so if you want to come down, enjoy the great music, venue and performance feel free!
Link to running order and categories on the night and how to take part – https://www.facebook.com/events/1689611994597076/